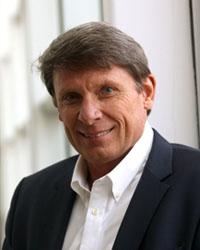 Tom Duening, associate professor of management at UCCS, researches, writes and teaches on topics of entrepreneurship, management, organizational behavior and positive psychology. He has written 19 books on business and entrepreneurship.
Duening, the El Pomar Chair for Business & Entrepreneurship and research director of the EPIIC Venture Attractor, most recently authored the third edition of "Technology Entrepreneurship: Taking innovation to the Marketplace," published in 2020 by Academic Press. Duening's co-authors include Robert Hisrich, Bridgestone Chair of International Marketing at Kent State University and Michael Lechter, adjunct professor at Arizona State University.
Duening answered seven questions on his new book, a practical manual for aspiring technology entrepreneurs in academia.
1. If you were describing your book to someone outside of your field, what would you say?
The third edition of "Technology Entrepreneurship: Taking Innovation to the Marketplace" provides a practical toolkit for aspiring entrepreneurs with technology backgrounds that will help them navigate complex issues such as raising capital, IP protection, product development and more.
The book's structure follows the entrepreneurial process in a step-by-step way, defining key terms and helping readers without business qualifications engage with the activities addressed. In addition, it covers a discussion of current trends and developments relevant for tomorrow's entrepreneurs.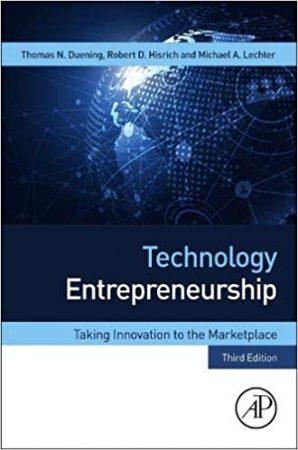 2. How did you get the idea for your project?
After teaching entrepreneurship for 12 years in a business school, I was recruited to teach it in the engineering school at Arizona State University. I was not satisfied with the existing textbooks, so I recruited two world-class authors to work with me to create an entirely new approach.
3. Did your focus develop or change throughout the research and writing process?
No.
4. Which idea do you write about that most excites, invigorates or inspires you?
The five "entrepreneurial virtues" and the notion of the "entrepreneurial lifepath." The five entrepreneurial virtues are:
Create value for others
Respect the value judgments of the market
Honor contracts and promises
Be resourceful and optimistic
Be resilient, and rebound from failure.
The point is, if you practice these virtues over the entire lifepath, you simply are an entrepreneur. Venture development opportunities will occur intermittently along that path, but they are more likely to occur if you are rigorously focused on creating value for other people and the other virtues.
5. Describe your writing space. Where do you do your best work? What time of day? Do you have any writing routines you are willing to share?
My home library. I have three rules for writing a book:
Write every day.
Set a daily goal (either a word count or time on task).
When you write, write – don't edit.
6. Is there a favorite quote or passage you want to showcase from the book?
"Entrepreneurship occurs along the entire life path. For any given entrepreneur, there are periods when venture development activities predominate, and other periods when entrepreneur development activities predominate."
7. What new questions for future exploration have you discovered?
None at this time.
UCCS celebrates faculty and staff who author and edit books each year. In recognition of their achievement, and as part of the UCCS Author Spotlight initiative, authors are invited to submit details on their published works.