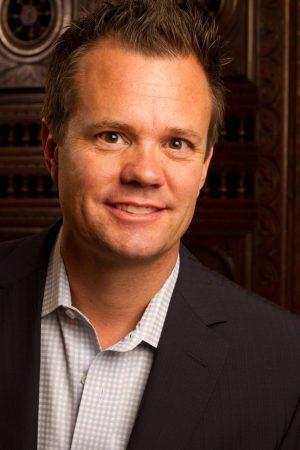 Colin McAllister, assistant professor of music at UCCS, researches and writes on the intersection between music, history, classics and theology – all alongside a 20-year career as an international guitar soloist, ensemble performer and conductor.
His scholarly work centers on apocalyptic paradigms in music, third and fourth century apocalyptic literature and the early medieval commentary tradition on the Revelation of John. Most recently, McAllister edited "The Cambridge Companion to Apocalyptic Literature," published in 2020 by Cambridge University Press.
He answered seven questions on his new book, which surveys the source texts of Jewish and Christian apocalyptic literature, brings together a field of expert perspectives on the subject and overviews the relevance of apocalyptic thinking today.
1. If you were describing your book to someone outside of your field, what would you say?
Jewish and Christian apocalypses have captivated theologians, writers, artists and the general public for centuries. They have had a profound influence on world history from their initial production by persecuted Jews during the second century BCE, to the birth of Christianity, through the demise of the Western Roman Empire and the medieval period and continuing into modernity.
Far from being an outlier concern, or an academic one that may be relegated to the dustbin of history, apocalyptic thinking is ubiquitous and continues to inform nearly all aspects of modern-day life. It addresses universal human concerns: the search for identity and belonging, speculation about the future and (for some) a blueprint that provides meaning and structure to a seemingly chaotic world. The Cambridge Companion to Apocalyptic Literature brings together a field of leading experts to provide a comprehensive overview of the subject.
2. Is there a favorite quote or passage you want to showcase from the book?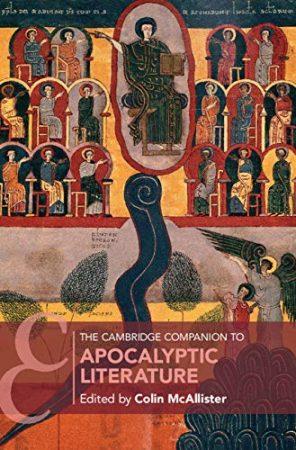 Yes – as a musician, I thought that many folks would wonder why I'm interested in apocalyptic literature. And so I begin my introduction by talking about one of my favourite bands, Blue Öyster Cult:
"I have been a die-hard fan of the band Blue Öyster Cult since a friend loaned me a copy of The Revolution by Night in the seventh grade. Donald Roeser (a.k.a. Buck Dharma) is, in my opinion, one of the most underrated guitarists in rock-and-roll history. Although many people might not recognize the name, they probably know his best-known song, '(Don't Fear) the Reaper.'
…After an opening salvo of pickslides and ominous minor third alternations of A and C power chords, lead singer Eric Bloom snarls: 'This ain't the garden of Eden / There ain't no angels above / And things ain't what they're supposed to be / And this ain't the summer of love.'"
And so perhaps I was destined to take an interest in apocalyptic literature. Apocalyptic speculation is largely a response to scenarios – societal, cultural, political, environmental – that seem untenable and insurmountable, beyond human cognition and agency: the order of the world is not how it is supposed to be."
3. Did your focus develop or change throughout the research and writing process?
No, not too much. The authors and abstracts for the papers were set from the beginning. I did have one author go MIA on me, but was able to replace her.
4. Which idea do you write about that most excites, invigorates or inspires you?
The fact that the ancient apocalyptic writings still exert such a potent influence today.
5. Describe your writing space. Where do you do your best work? What time of day? Do you have any writing routines you are willing to share?
I wish I had a better routine! The spaces where I write can vary widely, as I don't have a dedicated office space at home. I enjoy working outside in the warmer months.
6. How did you get the idea for your project?
At a conference in 2016, I struck up a conversation with Beatrice Rehl, who is a publisher at Cambridge University Press. After finding out more about my research program, she encouraged me to submit a proposal.
7. What new questions for future exploration have you discovered?
There are still so many apocalyptic texts from the later mediaeval period that are still only in manuscript form, with a need for proper editing and translation. Some of my future research projects will address this need.
UCCS celebrates faculty and staff who author and edit books each year. In recognition of their achievement, and as part of the UCCS Author Spotlight initiative, authors are invited to submit details on their published works.