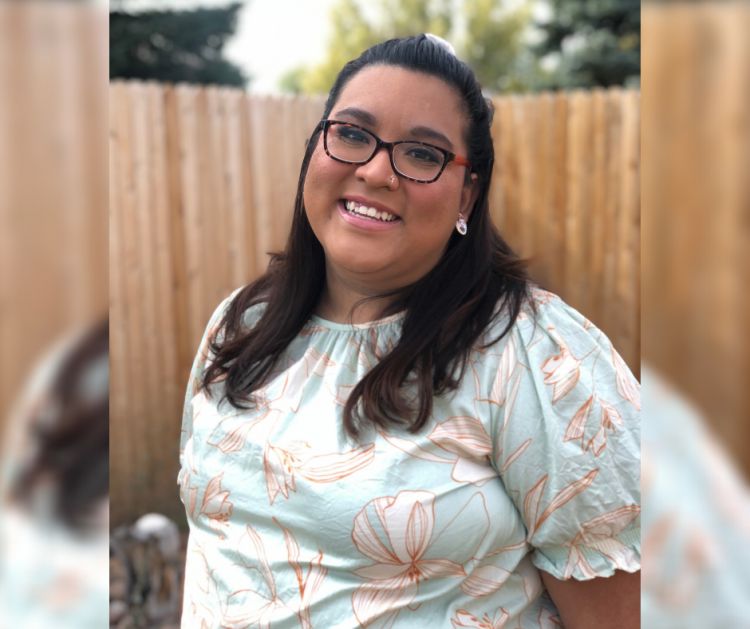 National Hispanic Heritage Month began on Thursday, September 15, 2020, and ends on Thursday, October 15, 2020. It is an annual celebration of the history and culture of the Latinx and Hispanic communities. Brianna Leyva Gallardo, a women's and ethnic studies major, explains what this month means to her and shares her insight and experience as a first-generation Mexican American student at UCCS.
What brought you to UCCS?
When I was in high school, I was part of a first-generation program called the Pre-Collegiate Development Program. Pre-Collegiate is a non-profit organization whose mission is to help first-generation students enter higher education or trade schools. There is a Pre-Collegiate program associated with all universities in the state of Colorado, and I was awarded a scholarship from the UCCS campus. After learning more about the programs UCCS has to offer, I found the women's and ethnic studies department and declared my major in WEST.
Does your heritage allow you to bring a different perspective to your classes, campus activities and academic work?
Being a first-generation Mexican American has definitely allowed me to see and understand the world in a different way. Through my classes in WEST, I have been able to learn more about myself but also bring my own experiences into the classroom. Also, being part of the Latinx club on campus, Mi Gente, My People, has given me the opportunity to find a Latinx community and learn more about the different experiences my peers have as Latino/a/x individuals. Latin culture itself is so diverse and beautiful and is made up of so many different groups of people who have amazing stories to tell, and I feel proud to share mine.
What does Hispanic Heritage Month mean to you?
This month is not just about Hispanic culture but Latin culture too. Latin America includes over 20 nations, most being Spanish-speaking, so we recognize parts of Latin America where Spanish is not the official language too.
For me, it means celebrating and honoring the people who have paved the way for those who identify as Latin. Through the Chicano movement, the feminist movement in Latin America to end the murders of women and many other social movements I have learned what it means to be proud of where I come from and where our future is leading us as we continue to understand what our future looks like and fighting for justice for not only Latinos/as/x, but for all those being marginalized.
If someone wanted to learn more about Hispanic heritage, where could they go?
If you want to learn more about Hispanic heritage, UCCS offers a variety of classes taught by knowledgeable professors. You can find out more from the WEST, sociology, Spanish and anthropology departments by reaching out to the separate program coordinators or visiting their website. The student club Mi Gente, My People and the Multicultural Office for Student Access, Inclusiveness, and Community both have a ton of great resources too! I also encourage everyone to use our wonderful library and the amazing librarians to learn more about Hispanic heritage.
If you could interview anyone, dead or alive, who would it be and why?
I would love to interview so many people, but if given the chance I would love to sit down with Selena Quintanilla to learn more about her life and dreams. She was murdered when she was 23, during the peak of her career, by the president of her fan club. I wish she was still alive today so we could enjoy more of her art.
She changed my life as a child. I recall many moments witnessing my family dancing to her music and my older cousins crying to some of her songs. I would have really loved to interview her because she is such an icon.
Selena is known as the "Queen of Tejano music." Her style changed Latin music forever. Some of her hits include Bidi Bidi Bom Bom, Dreaming of You, Como La Flor and I Could Fall In Love. Her legacy not only influenced the music industry but the Mexican American and Latin communities too. And for that, her life continues to be celebrated.
---