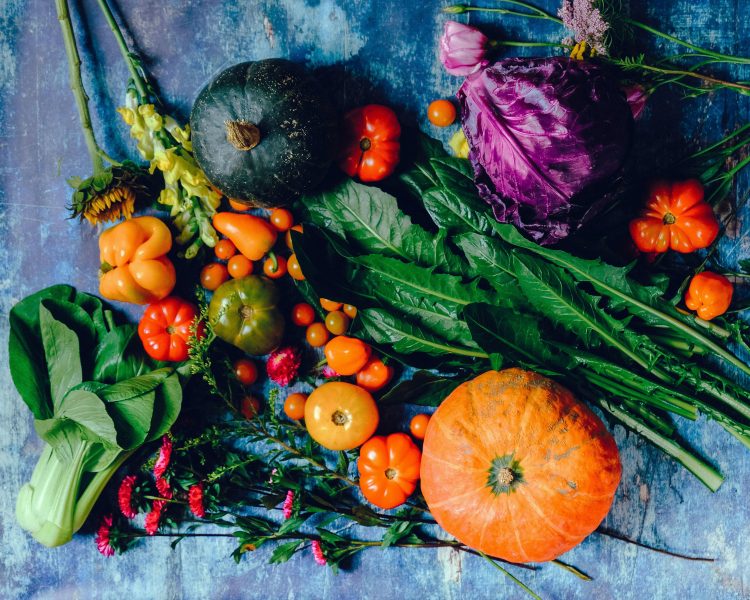 This summer, the UCCS campus community has a new opportunity to buy — and eat — local.
For the first time, UCCS will be a pick-up site for the Excelsior Farmers Exchange, a community-supported agriculture (CSA) program that brings fresh, local food from southern Colorado to the plates of the community.
The Excelsior Farmers Exchange will offer 18 weeks of fresh organic produce, eggs and artisan cheese, delivered once a week, for UCCS community members to pick up at the William J. Hybl Sports Medicine and Performance Center every Friday from 3:45–5:45 p.m. The program will run from June 20–Oct. 21, 2022.
Those interested can purchase a full share of produce for the summer, which will provide them with 15–20 pounds of produce, grains, seasoning and spices each week, or a part share, which will provide 7–10 pounds. Egg shares and cheese shares can be added to each bundle or purchased separately. A full share of produce will cost roughly $36 per week, and a part share will cost roughly $27.
"Being part of a CSA provides economic security to small-scale family-owned farms in exchange for a weekly share of produce and other local foods," said Sean Svette, Instructor and Program Coordinator for the Department of Human Physiology & Nutrition within the Hybl Center. "Food will be sourced through the Taproot Cooperative and primarily feature farmers in southern Colorado and the Arkansas River Basin. Each week that you pick up produce, you'll be greeted by our SWELL graduate students, who will share food samples and recipes featuring the seasonal foods in your share."
The opportunity is a key part of UCCS' efforts to advance sustainability in the operations of the university and the lives of campus community members. In addition to reducing their carbon footprint by purchasing seasonal, local options, campus community members will also increase their food literacy — their ability to find and enjoy healthy food to support their health, their community and the environment.
The program must have at least 15 subscribers to begin. For more information, and to sign up for the program, visit the Excelsior Farmers Exchange website.