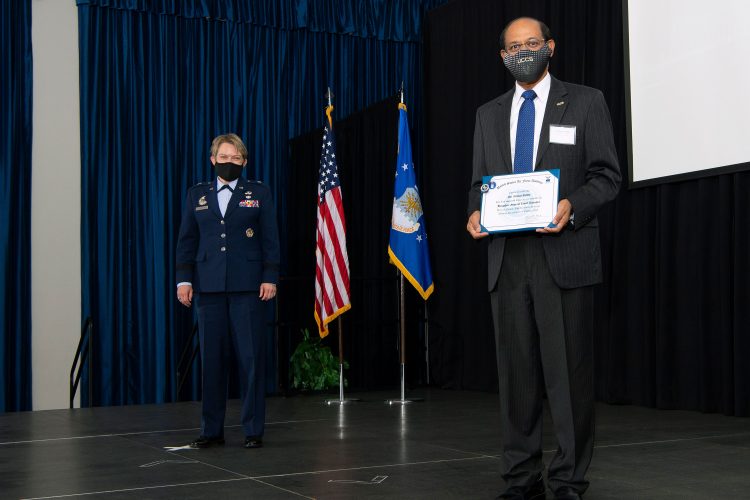 Chancellor Venkat Reddy will serve the next two years as an honorary commander at the U.S. Air Force Academy after his induction ceremony Oct. 23. He will be paired with Brig. Gen. Linell Letendre, the dean of the faculty at the Air Force Academy, after his appointment by superintendent Lt. Gen. Richard M. Clark.
The honorary commander initiative builds relationships between local civic leaders and the USAFA. The 2020-22 cohort includes 18 community leaders from the Colorado Front Range.
The program pairs local leaders with installation commanders to educate community leaders about a unit's mission, strengthen relationships with the community and increase military involvement in civic endeavors and organizations. It also allows military commanders and their units to learn more about the community in which they live.
As an honorary commander, Reddy will work to deepen the relationship between UCCS and the USAFA. His duties will include attending informational briefings and meetings hosted by installation commanders and staff, hosting unit events and activities and creating opportunities for USAFA partners to engage with the university.
"I am honored to be named to the U.S. Air Force Academy Honorary Commander program," Reddy said. "UCCS has a long, proud tradition of serving our military-affiliated community. I'm excited to get a glimpse into the operations of the U.S. Air Force and learn how we can offer even more robust support for the 20 percent of our students who are active duty, veterans or family members of our armed forces."