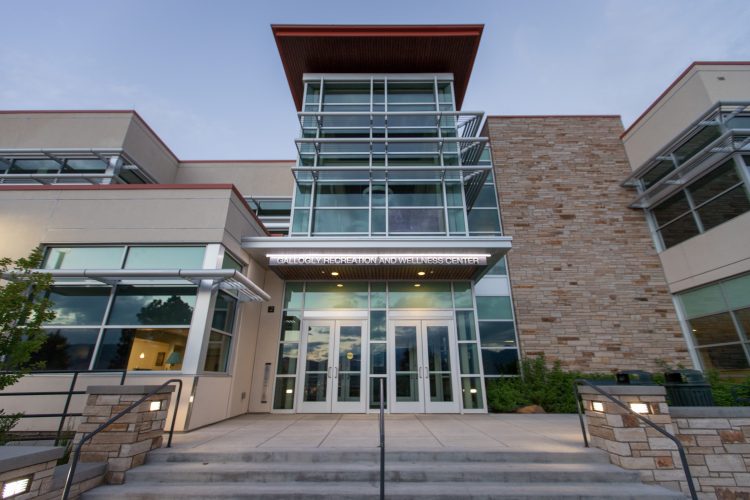 A new dashboard will provide updates on the number of tests conducted and confirmed COVID-19 cases reported through the UCCS Wellness Center.
The dashboard outlines tests conducted by UCCS, the number of new on-campus and off-campus cases confirmed and reported to the Wellness Center through on-campus testing and by health care partners for students and employees. The dashboard also includes the rate of on-campus residence hall rooms being used for student quarantine and isolation. Information will be updated daily for the previous five day window.
The information on the dashboard will be part of the criteria used to potentially modify campus operations, as well as a review of any indication of community spread, rate of cases in El Paso County, the county's testing capacity, the capacity of local hospital systems and any public health orders issued by national, state or local officials.
El Paso County and the State of Colorado have similar dashboards that report case data.
UCCS is only conducting tests at the Wellness Center for students who present with symptoms and those with a direct exposure to a positive case. The university is following Colorado Department of Public Health and Environment and CDC guidelines for higher education institutions, which "does not recommend entry testing of all returning students, faculty and staff." Students, faculty and staff can utilize community testing sites, with a list available through El Paso County Public Health.
New students moved into residence halls Aug. 16-19 and the fall semester started Aug. 24, with more than 40 percent of classes with some in-person component. The Returning Stronger Together plan released during the summer outlined health and safety measures put in place for classrooms and laboratories, residence halls, dining facilities, recreation center, offices and other locations on campus to welcome students, faculty and staff back as safely as possible.
Everyone going to campus is required to complete a daily self-check assessment for symptoms, wear a mask with limited exceptions and maintain social distancing requirements. These actions are critical components to keeping the campus community as safe as possible to help Protect the Pride.