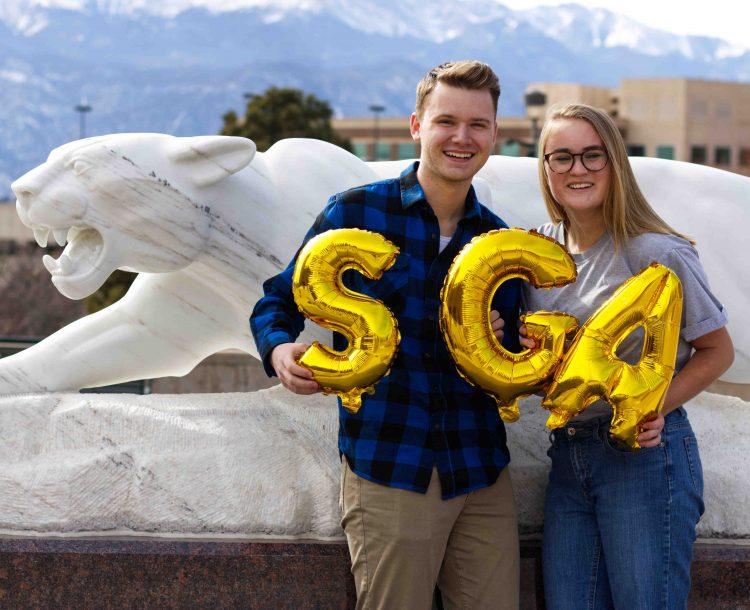 Aidan Meadows, new president of the UCCS Student Government Association, sat down with Communique to talk about a "historic" fall semester, the importance of student advocacy and how, just days into the semester, SGA is already hitting the ground running.
Meadows concluded with thoughts on the upcoming year and advice for fellow students.
"The pandemic is real and ongoing," he said. "It is 100 percent true that the future is unknown. But that doesn't mean that the campus isn't thinking about it and planning for many different outcomes."
"From an administrative side, it's important to stress how much work is going into making this semester as successful as possible, and how much students are being taken into consideration. But it's also important to stress that students should be getting involved, advocating for their concerns and getting in touch with their SGA representatives. To our students, I would say, 'Don't be afraid to let your voice be heard.'"
Meadows expressed that – despite a pandemic and a highly unusual academic year – he feels grateful.
"In a way, I am so thankful to be where I am in SGA," he said. "I have a voice, and I'm able to make it heard. I no longer feel helpless – like I'm just a leaf blowing in whatever direction the university chooses. Because of SGA, we have a chance to advocate for students, and change the direction of the fan ourselves."
To learn more about SGA, get involved or make your voice heard, visit the Student Government Association webpage.