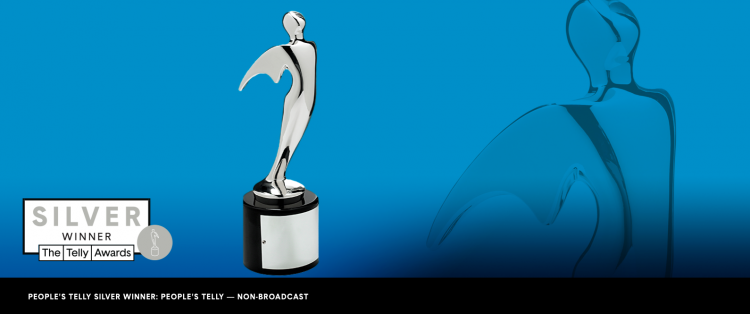 Samone Roberts '19 has won two Silver Telly Awards for her short animated film "The Gardener."
Roberts, who earned her bachelor's degree in communication from UCCS in December 2019, won a Silver Telly Award in the student non-broadcast category and a People's Silver Telly Award in the general non-broadcast category. Only 20 Silver Telly Awards were granted in the student non-broadcast category, which receives entries from around the world.
The film was funded by a grant offered through the College of Letters, Arts and Sciences that awards funds for student-faculty research and creative work.
Roberts previously presented a short, animated predecessor to "The Gardener," titled "The Farmer," at the Colorado Springs Undergraduate Research Forum in 2019. According to Roberts and faculty mentor David Nelson, professor and chair of the Communication department at UCCS, "This project looks into the process of creating a two-dimensional, frame by frame, hand-drawn film. The goal of this research was to take a deeper and more personal look into what creating an animated film like this entails, such as skill sets and time management. Another goal of this project was to tell a heartwarming and complete story of parenthood in the short duration of a minute."
The Telly Awards annually showcases the best work created within television and across video, for all screens. The initiative was founded in 1979 to honor excellence in local, regional and cable television commercials with non-broadcast video and television programming added soon after. Receiving over 12,000 entries from all 50 states and 5 continents, Telly Award winners represent work from some of the most respected advertising agencies, television stations, production companies and publishers from around the world.
Since 2008, 13 UCCS productions have earned Telly Awards. Mostly recently, season three of the student-produced TV and web series "The Bluffs" earned a Silver Telly Award in the student online category in 2018.