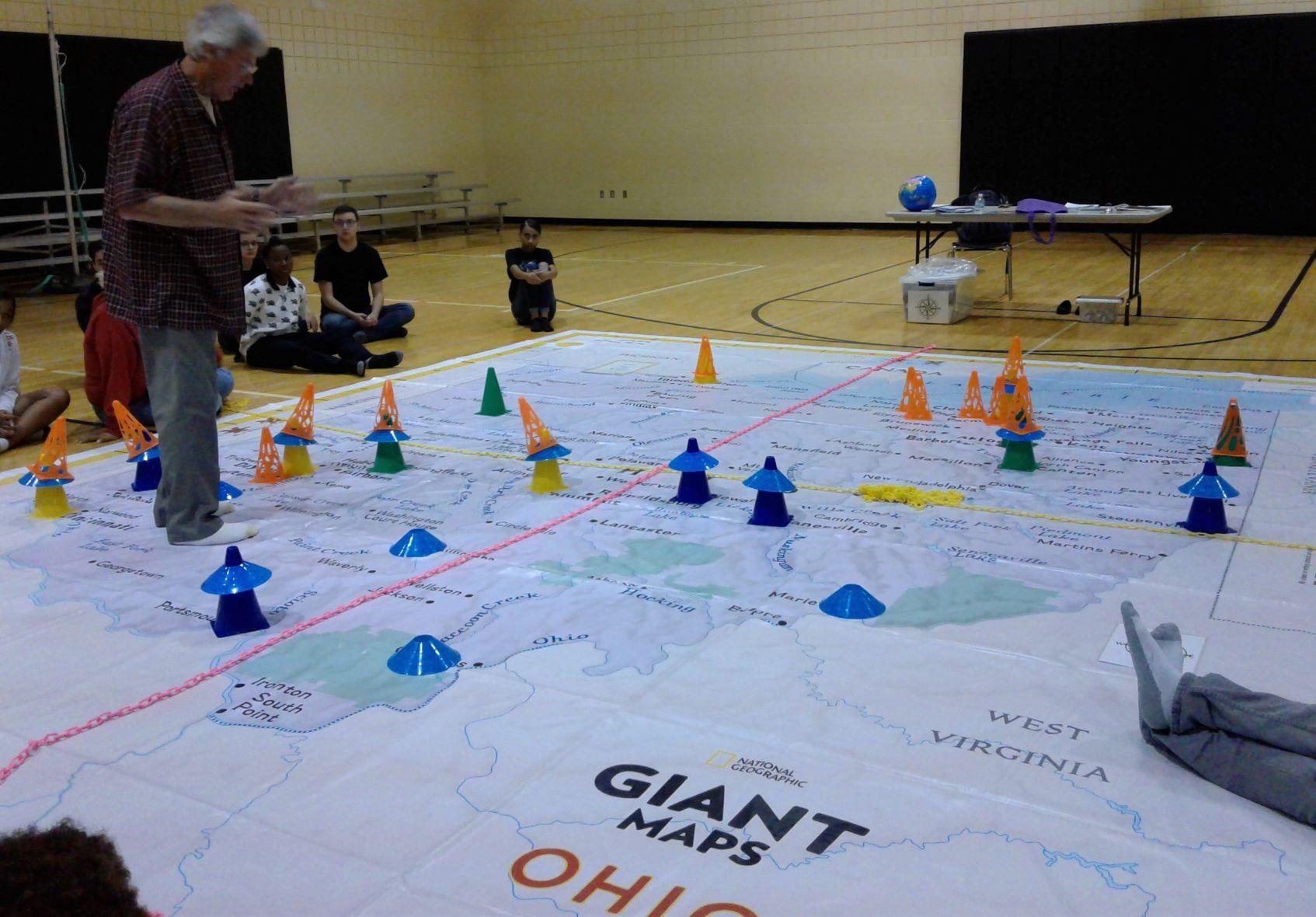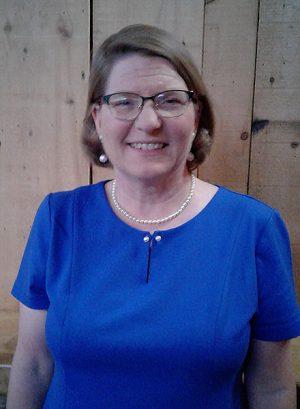 Rebecca Theobald, assistant research professor of geography and environmental studies and developer of the GeoCivics project, received a $9,999 grant award for "Exploring Ohio with a National Geographic Giant Map." The award was provided by the National Geographic Society.
The giant maps are oversized vinyl floor maps designed to encourage geographic learning through physical movement and games, teach place names, physical geography and cultural geography, as well as map reading skills. Based on the national giant traveling map program featuring continents and the Pacific Ocean, National Geographic created a giant map of each state for use in schools, libraries, and museums.
Theobald has introduced the Giant Map of Colorado to over a hundred schools and community organizations in the state and looks forward to sharing her experience with communities in Ohio. A native of Dayton, she is working with several geographers across Ohio including professors at Sinclair Community College and Youngstown State University; educators in the Akron, Columbus, and Kettering City School Districts; and content specialists from the Ohio Department of Education.
Since exploring a giant map in your socks is an in-person activity, it is a challenge in the time of social distancing. Theobald hopes that the project can resume in the fall when she will be able to travel to Ohio to work with teachers in implementing lessons that explore a variety of phenomena from population movement and old growth forests to watersheds and industrial development. She expects that teachers will be excited to have some new resources once students are back in the classroom and eager to investigate new places.
Geographic knowledge and methodology continue to guide analysis of the transmission and effects of COVID-19. As the current president of the American Association of Geographers noted, "The importance of place, of distance, of context, of networks—all show the enduring importance of geography and how central geographical concerns are in understanding the disease." Theobald and all the members of the UCCS Department of Geography and Environmental Studies are dedicated to ensuring students from elementary school to university are prepared to meet the challenges ahead.