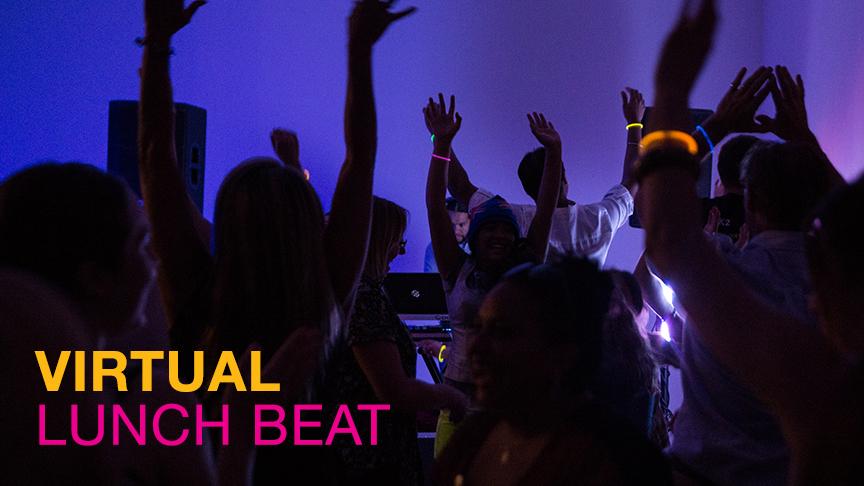 The UCCS Galleries of Contemporary Art is offering free virtual programs through May, 2020, ranging from Wednesday yoga sessions to artist studio visits, virtual exhibition tours, and more.
GOCA has teamed up with guest deejays from the Colorado arts community to bring you virtual Lunch Beat dance parties every Friday at noon Mountain Time, streaming on GOCA's Instagram live through the month of May. Recent guest deejays include Idris Goodwin, the new director of the Colorado Springs Fine Arts Center at Colorado College; Allison Daniell Moix, Colorado Springs-based photographer; and Jeff Page, Denver-based artist and co-founder of Junk Drawer. This Friday, May 1 will feature the first UCCS student in the series, visual art major, artist and UCCS Radio deejay Jem Brock.
GOCA produced the first Lunch Beat in Colorado in 2012 as a way to bring community together through dance in our downtown Colorado Springs gallery space and the popular program has endured through 2019. Lunch Beat started in Sweden in 2010 and became a global phenomenon with a simple formula – a 60 minute deejay set, water and a healthy lunch set at "lunch time". For this virtual edition, GOCA is live-streaming the dance party on our Instagram page for everyone to come together through movement. Our hope is to bring joy to all who wish to participate and to continue to build community during this time of social distancing.
GOCA is a regional hub of contemporary art, culture, and conversation. Independently producing exhibitions and programs through a collaborative approach with artists of national, international and regional significance, GOCA engages both UCCS and the greater community in understanding contemporary culture. GOCA is a contemporary arts organization with two galleries – the flagship Marie Walsh Sharpe Gallery at the Ent Center for the Arts, and a satellite location opened in 2010 in the Plaza of the Rockies building in the heart of downtown Colorado Springs. For more information, visit galleryuccs.org .