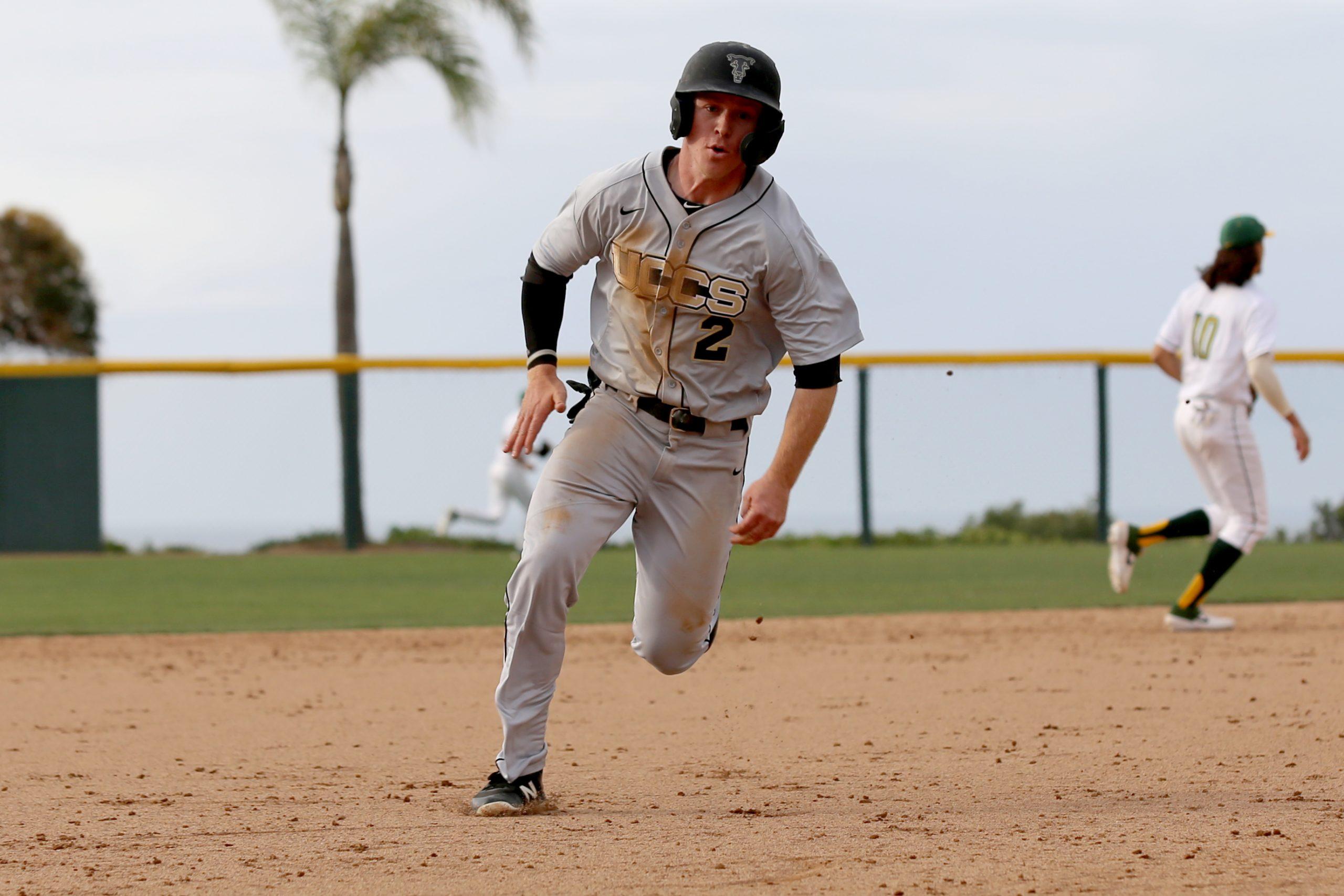 Matt Clarke's hard work has paid off. Since starting at UCCS in 2018, he's become an outstanding Mountain Lion baseball player, business management student and leader. Now he is being honored with a Thomas F. McLaughlin Award.
The McLaughlin Award is presented annually to the best male and female student-athletes who have maintained a cumulative grade point average of 3.0 or higher. McLaughlin recipients have demonstrated not only excellent athletic abilities, but a commitment to fellow student-athletes, and their communities.
He was surprised to be getting it, especially because the COVID-19 crisis had dashed his team's high hopes for the UCCS' 2020 baseball season.
"For guys like me, this upcoming season was our entire life," Clarke says. "To have that taken away — it's been really tough. So to see that I'm being recognized means a lot to me."
Clarke is no stranger to awards. From 2019 until now, he's received accolades from the American Baseball Coaches Association, the Division II Conference Commissioners Association and the National Collegiate Baseball Writers Association.
Clarke says he owes his success not just to family, friends and teammates, but to his coaches and professors, as well as UCCS itself.
"It was probably my best decision to come here," Clarke says. "UCCS and Mountain Lions baseball have been a dream come true for me."
Clarke came to UCCS after getting an Associate Degree in Business Administration from American River College, located near his hometown of Sacramento, California. While there, he struggled to balance academics with baseball and played poorly. To get back in the game, he would need the right motivation.
"I signed on to UCCS early and it's good that I did," Clarke explains. "It helped me get over that bad place mentally. Once I started, my goal was to help the team win games and have a shot at a championship."
Beyond baseball, Clarke began pursuing a Bachelor of Science in Business Management, where many long nights of studying set him up to graduate with 3.6 GPA.
Business management and baseball have also piqued Clarke's interest in leadership. In July, he will start a full-time fellowship at Colorado Springs' prestigious El Pomar Foundation, which develops rising leaders to work in local communities.
"Leadership has always been a part of my life and the way I carry myself," he says. "It's something that my parents instilled in me at an early age."
With that, Clarke is ready for more hard work this summer, but not before he visits his family and says farewell to his teammates. Well, at least for the foreseeable future. Clarke plans to keep in touch with his fellow Mountain Lions for many years to come.
"I'm not going to be able to stay away for very long," Clarke says, with a laugh. "We're a family out there, so I'll always see myself as part of this program. I'll always be connected to it."