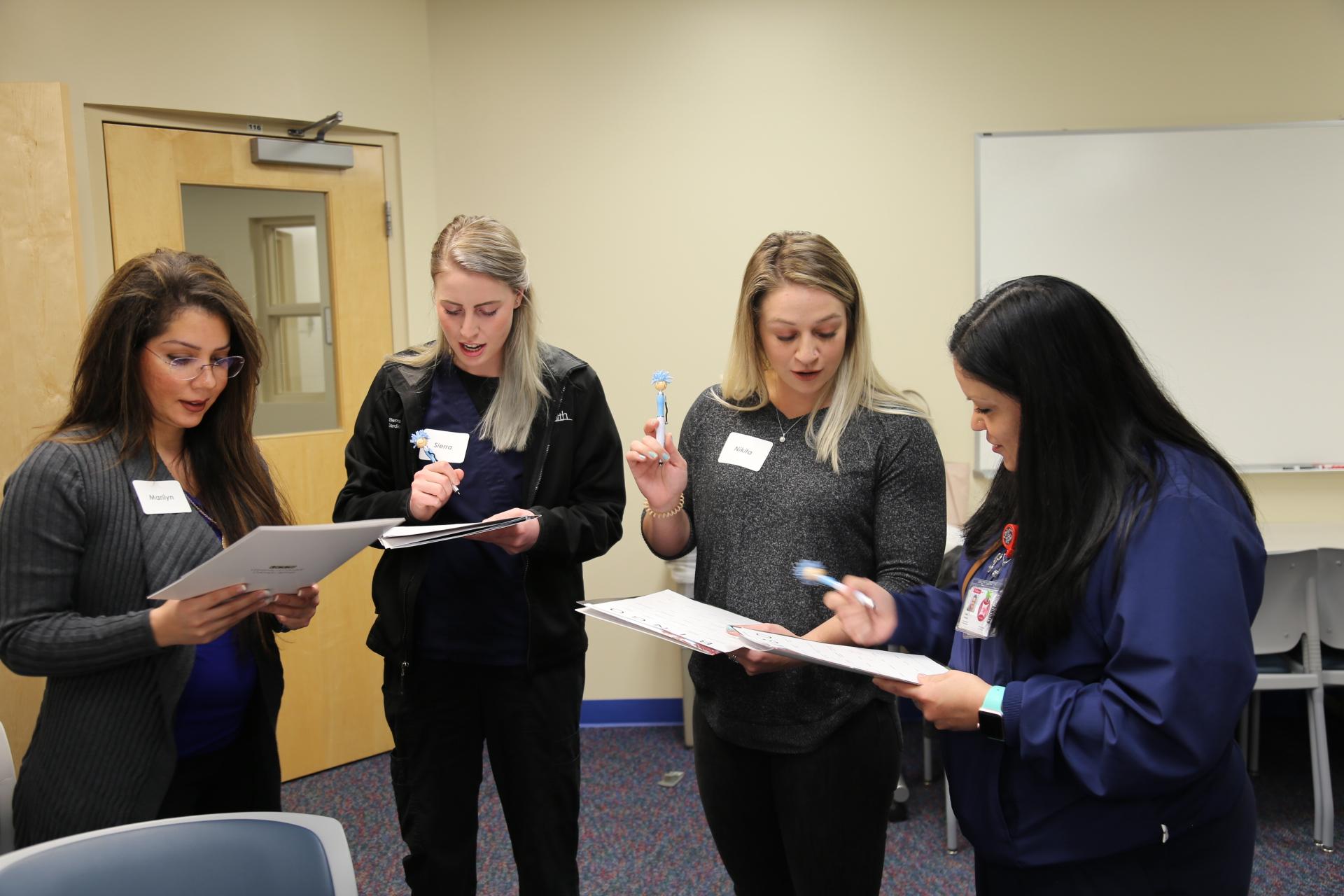 The first group of nurses at UCHealth Memorial to complete their Bachelor of Science in Nursing degrees through a partnership with UCCS will graduate in May 2020, just as the second cohort started courses in January.
The program, launched in 2018, allows UCHealth Memorial registered nurses in its southern region to earn their BSN and qualify for promotion. Applications for the program and scholarships are reviewed and the top candidates selected. Nursing students then spend five semesters completing their coursework online and complete their clinical experience in the community.
"With a growing need for baccalaureate-prepared nurses to join the workforce across the nation; qualified, educated nurses are in high demand," said Debbie Pollard, professor and chair of nursing for the Helen and Arthur E. Johnson Beth-El College of Nursing and Health Sciences. "The expert faculty at UCCS guide the student's educational journey to provide the resources and skills they need to lead initiatives to improve patient outcomes and health care policy."
The Institute of Medicine emphasizes the importance of having a nursing workforce educated at the BSN level, and UCCS enrolls 200 in the RN-to-BSN program. Approximately 60 percent of graduates join the Colorado Springs workforce, continuing a tradition of educating and preparing the city's nurses dating back to the college's roots as the Colorado Conference Deaconess Hospital and Nurses Training School in 1904.
"We are excited to help these nurses attain a BSN to provide for optimum patient outcomes in our community and beyond," said Sherry Lee, senior instructor for the RN-to-BSN program and UCHealth liaision. " As our first cohort is getting ready to graduate in May, many have stated what a wonderful opportunity this has been with the UCHealth system and how excited they are to see what the future holds with this new degree and experiences they have learned while taking the online courses."