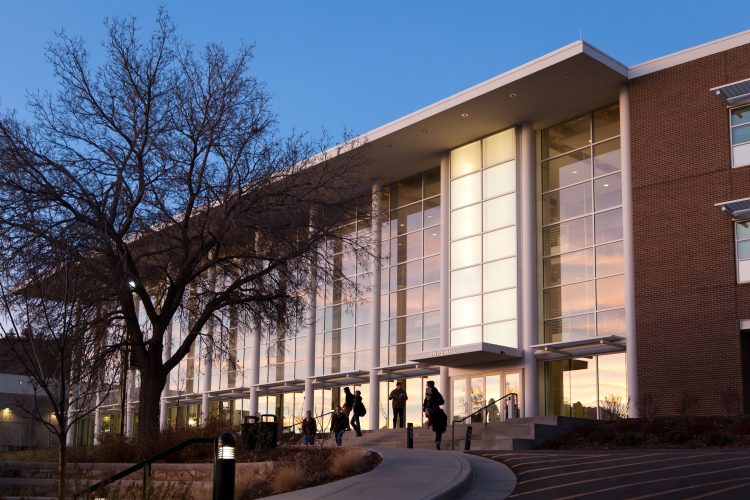 The state's first Executive Doctor of Business Administration will be focused on the growing needs of cybersecurity management at senior levels of government and business and be the first doctoral program offered by the UCCS College of Business. The Executive DBA received approval by the CU Board of Regents in regular session on April 2.
"Organizations and business are spending billions of dollars to address cybercrime with little impact on reducing cybersecurity breaches. There is an imperative need in industry and government for rigorously trained reflective thinkers at executive level who are able to grasp the technical and organizational challenges inherent in cybersecurity discipline," said Gurvirender Tejay, associate professor of information systems.
The three-year, part-time program is designed for senior leaders in information security, information technology, compliance or auditing who strive to move into executive or corporate-level positions in their business, organization or agency. This interdisciplinary program aims to develop ethical cybersecurity leaders who can improve cybersecurity practice globally through applied, evidence-based analysis and rigorous evaluation of complex issues in play.
The Executive Doctor of Business Administration in Cybersecurity Management will be one of two in the United States focused on information security, and the only in the western United States. It will be one of 55 doctoral-level programs, general or cybersecurity, in the world.
"The focus of this degree is on addressing complex cybersecurity problems in organizations through understanding and application of latest research in information security," said Robert Block, associate dean for the College of Business. "This will be a unique terminal degree designed to develop scholar-practitioners skilled in practice-focused cybersecurity research."
The program will be submitted for approval by the Colorado Commission on Higher Education. It will be the eighth doctoral program at UCCS.
The UCCS College of Business was established in 1965 and has more than 1,300 undergraduates and 350 MBA and distance MBA students. The College of Business and Administration awards the Bachelor of Science in Business and Bachelor of Innovation degrees. The Graduate School of Business Administration awards the Master of Business Administration, Master of Science in Accounting and Executive Doctor of Business Administration degrees. More than 10,000 alumni of the College of Business live and work around the world. For more information, visit uccs.edu/business.