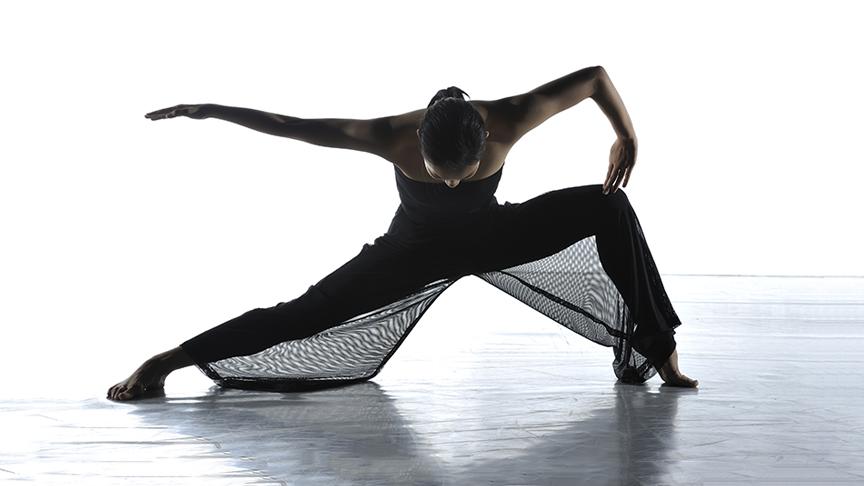 Praised by The Washington Post as "full of meditative grace (and) sharp, cut-crystal physicality" and hailed as the new face of Chinese dance, UCCS will host the Guangdong Modern Dance Company's first performance in Colorado Springs Jan. 29 at the Ent Center for the Arts' Shockley-Zalabak Theater.
Recognized as mainland China's first professional modern dance company, Guangdong is internationally renowned for their exquisite and captivating performances and hailed by The New York Times as "one of the big success stories of international dance." Guangdong Modern Dance Company will present "Beyond Calligraphy," based on the stylistic essence of the five different script styles in Chinese calligraphy.
"Guangdong's marriage of movement, heritage, culture and visual art brings a completely different performance aesthetic to the dance series here at the Ent Center," said Aisha Ahmad-Post, director of the Ent Center for the Arts. "It's an honor to present one of the great international dance companies of Asia."
Guangdong Modern Dance Company will also present a calligraphy workshop with renowned calligrapher Feidong Xie, open to the public. The company will also present an invited dance masterclass for pre-professional dancers from across the Pikes Peak Region.
About the Ent Center for the Arts Artist Series
The UCCS Presents Artist Series brings the world to Colorado Springs by leveraging the Ent Center for the Arts to connect world-class performers with the people of southern Colorado. Founded in 2018, the Artist Series features emerging and venerated musicians, dancers, and live performance experiences.