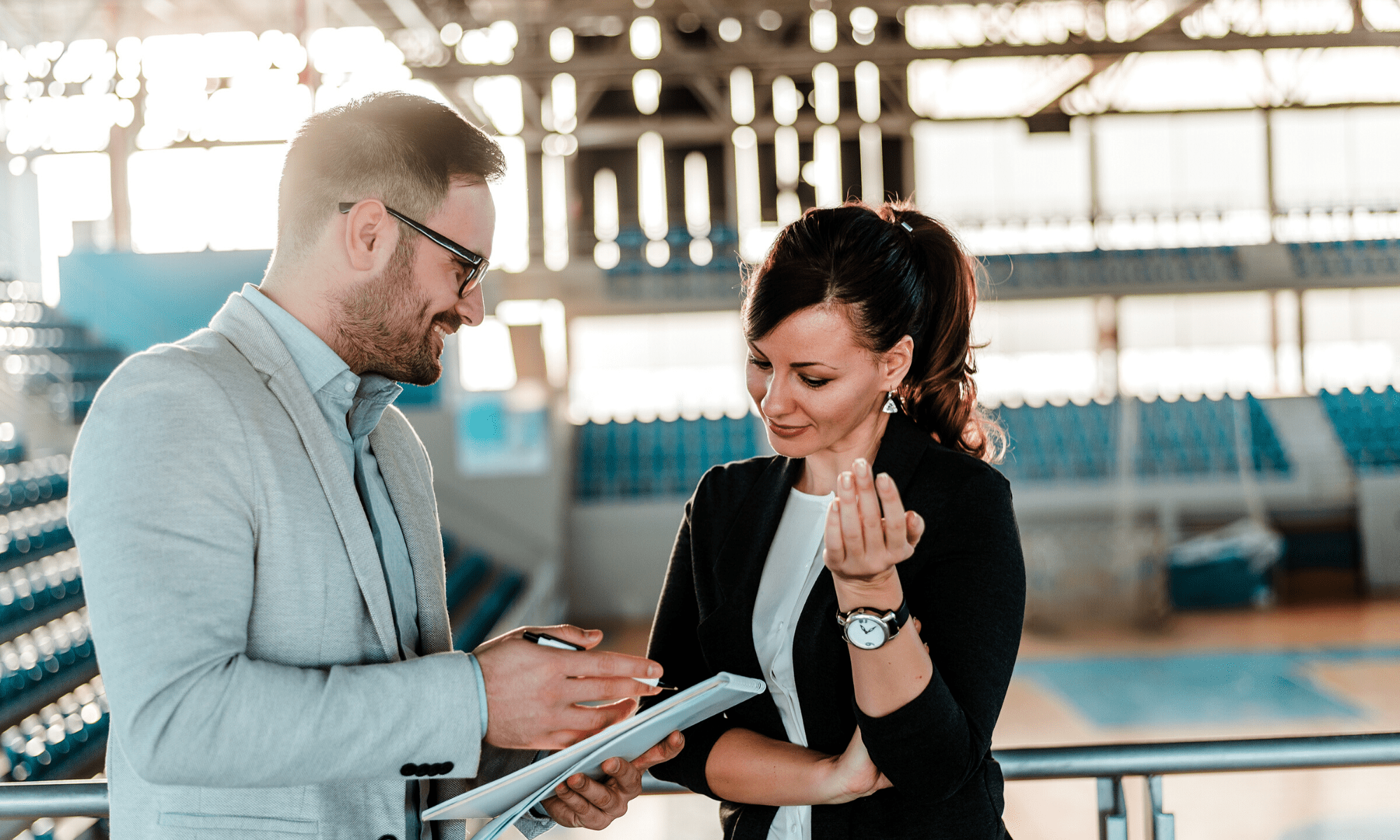 Existing and aspiring sport professionals will now be able to pursue a nationally-recognized Masters of Business Administration program with a new emphasis in sport management. The UCCS MBA in Sport Management, launching fall 2020, will combine an AACSB-accredited MBA curriculum with industry-relevant, theoretical and applicable sport management subjects in one of the nation's top cities for sport professionals.
Colorado Springs is home to the United States Olympic & Paralympic Committee Headquarters, the Olympic & Paralympic Training Center, more than 20 national governing bodies and more than 50 national sport organizations. Coined "Olympic City USA," Colorado Springs is routinely recognized as the epicenter of sport in the United States.
The MBA sport management emphasis focuses on business fundamentals and aligns with critical content knowledge in sport including sport governance, sport development, sport marketing, revenue generation in sport, innovative organization behavior, sport law and the ethical challenges of sport. The MBA in Sport Management is designed for professionals with or without business background, allowing students from a variety of sport industries the opportunity to learn foundational business concepts through a sports lens. The MBA in Sport Management is offered 100 percent online, giving students the ability to complete the program at their own pace.
"The MBA in Sport Management is the continuation of our commitment to dynamic and applicable sport business education," said Eric Olson, interim dean of the College of Business. "Combining our highly successful MBA program with internationally renowned sport and business faculty, we are confident that the MBA in Sport Management will deliver the quality and relevancy necessary to prepare professionals for a successful career in the sport industry."
The priority deadline for Fall 2020 applications is June 1. The UCCS MBA program offers GMAT and GRE waivers for students who meet the criteria for prior professional, work, military or educational experience. To learn more or apply, please visit uccs.edu/journey/sportmba.
About
The UCCS College of Business was established in 1965 and has more than 1,300 undergraduates and 350 MBA and distance MBA students. The College of Business and Administration awards the Bachelor of Science in Business and Bachelor of Innovation degrees. The Graduate School of Business Administration awards the Master of Business Administration and Master of Science in Accounting degrees. More than 10,000 alumni of the College of Business live and work around the world. For more information, visit uccs.edu/business.
The University of Colorado Colorado Springs, located on Austin Bluffs Parkway in Colorado Springs offers 50 bachelor's, 24 master's and seven doctoral degree programs. UCCS enrolls about 12,000 students on campus annually and another 3,300 in online programs. For more information, visit uccs.edu.