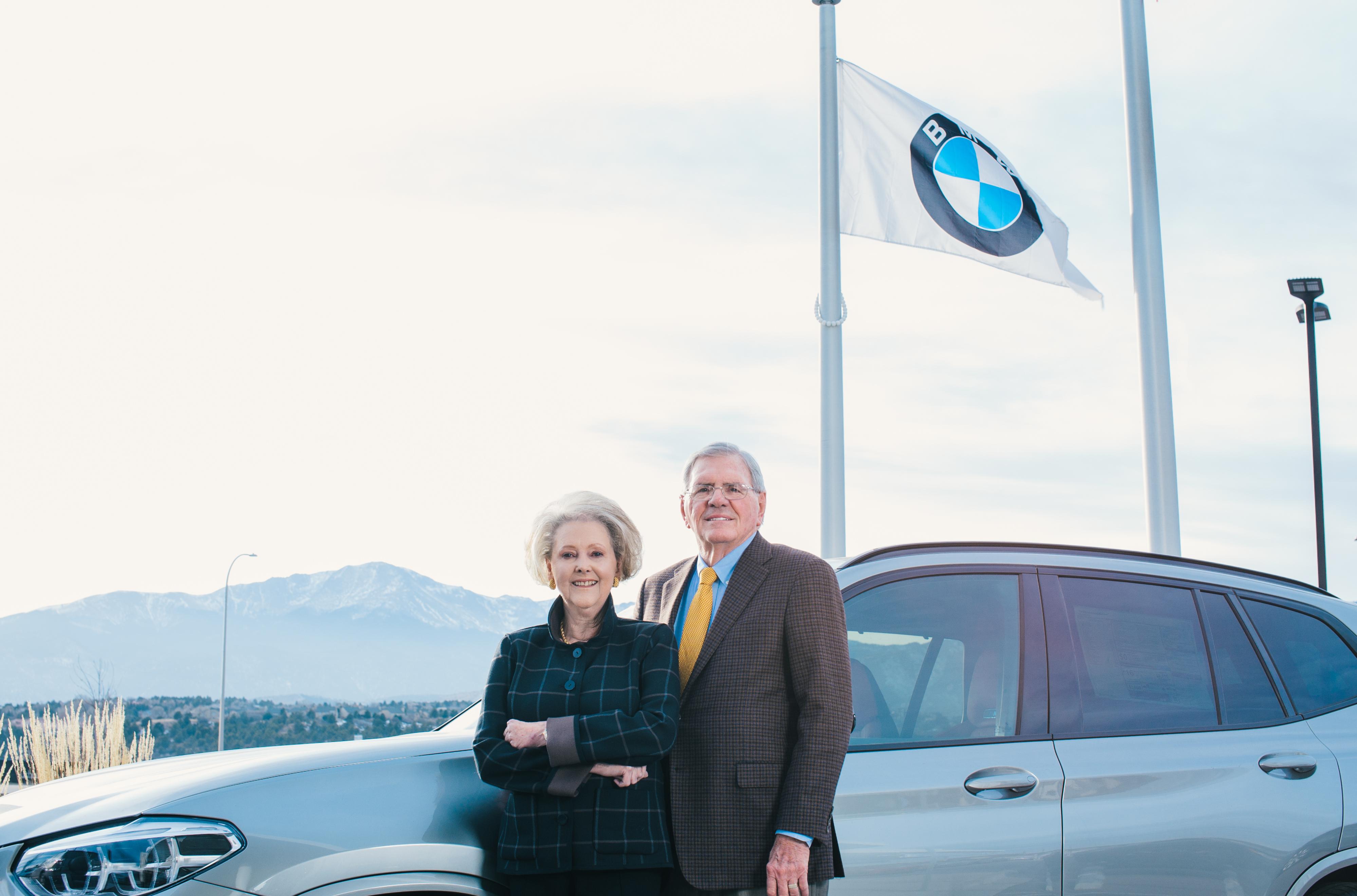 Business leaders and community philanthropists Phil and Ann Winslow will receive the 2020 UCCS College of Business Lifetime Entrepreneurship Award at the annual luncheon May 21, 2020.
The award ceremony, which routinely draws more than 400 campus and community leaders, will take place in the UCCS Gallogly Events Center.
"Phil and Ann Winslow have made great contributions to the Pikes Peak Region through business and community leadership," said Chancellor Venkat Reddy. "UCCS is also proud to recognize their support of our campus and honor their nearly 60-year entrepreneurial legacy."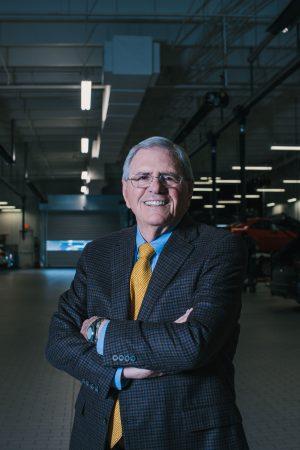 BMW is an international brand, but to Colorado Springs' residents, Winslow BMW is a family-owned business that is characterized by loyalty, quality and customer focus. The Winslows have been integral to the automobile industry in Colorado Springs since 1961 and they continue to influence and impact the local community, both personally and professionally.
At just 24 years old, Phil became the youngest Volkswagen dealer in the country. When his father passed away in 1964, Phil was appointed to be dealer successor and took ownership of formally-named Phil Winslow Motors, Inc. He purchased the BMW dealership in 1983 and has since driven decades of continuous growth and success for Winslow BMW of Colorado Springs, while still maintaining its family-run charm.
Phil's impact stretches far beyond the borders of Colorado Springs. He has held various roles in local, state, and national organizations, including industry-focused positions as chair of the Colorado Automobile Dealers Association Board of Directors and vice chair of the Volkswagen of America National Dealer Advisory Council. With an affection for education, Phil was appointed by both Republican and Democratic governors of Colorado to serve 10 years as a trustee of the State Colleges of Colorado and has served UCCS and the local school systems in various capacities.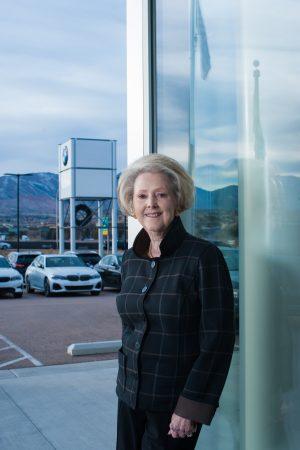 Ann's passion for cars was apparent from an early age. Growing up as an only child in Baytown, Texas, she developed an affection for cars and football from her father. In 1991, Ann became the executive director of the Colorado Springs Automobile Dealers Association and in 1995, she also accepted the role of executive director of the Colorado Springs Executives Association. Her exceptional leadership skills and business ambition served both organizations for over a decade and she later joined her husband as vice president of corporate communications at Winslow BMW of Colorado Springs. Ann has been essential to the success of BMW over the years; she blends an undeniable love for cars with an unwavering work ethic, helping to define Winslow BMW of Colorado Springs as one of the top customer service providers and community-oriented organizations in the region.
Ann has served on various nonprofit boards and committees, including the YMCA of the Pikes Peak Region, Goodwill Industries of Colorado Springs, Mountain Post Historical Association, Women's Foundation of Colorado, the City of Colorado Springs Capital Improvements Task Force, among many others. She was vice chair of the Colorado Springs Fine Arts Center, chair of Newborn Hope, and served on the national board for the Association of Junior Leagues and as president of the Junior League of Colorado Springs. In 2011, she was honored as a Colorado Springs Business Journal's Women of Influence for her professional accomplishments and dedication to the community.
Together, the Winslows are supporters of several local non-profits. Winslow BMW of Colorado Springs has supported the United States Bobsled and Skeleton Federation, sponsored the Wine Festival of Colorado Springs in support of the Colorado Springs Conservatory and contributed to the Children's Literacy Center of Colorado Springs. At UCCS, they have backed the Karen Possehl Women's Endwoment Unstoppable Women's Luncheon, Ent Center for the Arts, Reach Your Peak Scholarship Fund, the John Suthers Scholarship Endowment Fund and the Professor Robert W. Knapp Scholarship.
Phil and Ann Winslow follow a list of distinguished past award recipients including Gary Loo (2009), Bruce Shepard (2010), Joe Woodford (2011), Cari Shaffer (2012), Chuck Murphy (2013), David Jenkins (2014), Jon and Becky Medved (2015), Ed and Mary Osborne (2016), Lyda Hill (2017), Brenda Smith (2018) and Jim Berger (2019).
The 2020 award luncheon is a fundraising event to support the UCCS College of Business Alumni Association and the newly launched College of Business R.O.A.R. Program, which connects alumni, employers and community professionals to students through career exploration, internship and mentorship. The luncheon begins at 11:30 a.m. May 21 in the Gallogly Events Center on the UCCS campus. For more information on the award luncheon, go to uccs.edu/LEA.
The College of Business is seeking sponsors for the 2020 Lifetime Entrepreneurship Award Luncheon. To learn more about sponsorship opportunities, contact Katie Burns at [email protected] or call (719) 255-3113.
About
The UCCS College of Business was established in 1965 and has more than 1,300 undergraduates and 350 MBA and distance MBA students. The College of Business and Administration awards the Bachelor of Science in Business and Bachelor of Innovation degrees. The Graduate School of Business Administration awards the Master of Business Administration and Master of Science in Accounting degrees. More than 10,000 alumni of the College of Business live and work around the world. For more information, visit uccs.edu/business.
The University of Colorado Colorado Springs, located on Austin Bluffs Parkway in Colorado Springs offers 50 bachelor's, 24 master's and seven doctoral degree programs. UCCS enrolls about 12,000 students on campus annually and another 3,300 in online programs. For more information, visit uccs.edu.
–Photos by Stellar Propeller