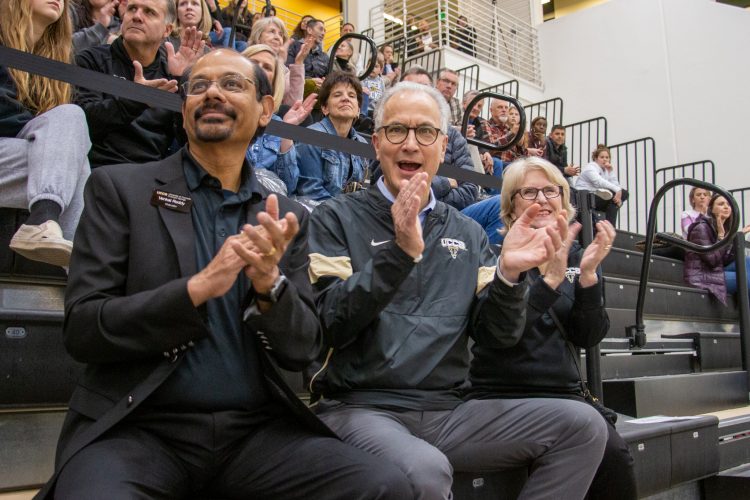 UCCS men's and women's basketball rang in the New Year in the first home games of 2020 with their biggest fan, CU President Mark Kennedy, in a pair of victories against Fort Lewis College in Rocky Mountain Athletic Conference action Jan. 10 in the Gallogly Events Center.
Down 18-6 at the start of the second quarter, UCCS women's basketball used an 18-4 run and enjoyed a 24-22 halftime lead against the Skyhawks. UCCS shot 69 percent from the field, and went a perfect three-of-three from the three-point line, in the fourth quarter to secure a 62-48 win. Abby Feickert led the Mountain Lions with 18 points, helped by 4 three-pointers.
The UCCS men's basketball team led start-to-finish against Fort Lewis in an 80-70 victory. Padiet Wang scored 25 points and Alijah Comithier added 20. Blend Avdili finished one rebound short of a double-double with 18 points and a team-high nine rebounds. The Mountain Lions shot 54 percent from the field and outrebounded the Skyhawks 33-27.