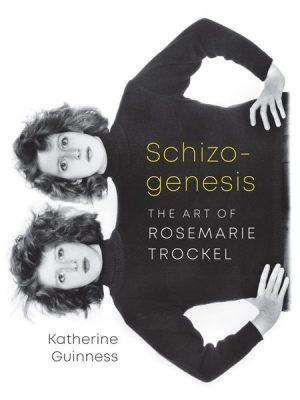 Katherine Guinness, assistant professor and director of art history, published a new book, "Schizogenesis: The Art of Rosemarie Trockel" – a deep dive into the art, feminist principles and body politics of Rosemarie Trockel, a German conceptual artist widely regarded as one of the leading artists of her generation.
"I've been working on Rosemarie Trockel for more than a decade," Guinness said, "and I fell instantly and inexplicably in love with her work the moment I saw it."
She continued, "This is the first academic monograph on Trockel, who is widely regarded as one of the most important living artists today. Her work is often thought to be confusing or unintelligible, but my project delves deep into her feminist art, revealing her to be a thinker who challenges and transforms the possibilities of bodily representation and identity."
Guinness named the volume "Schizogenesis" after the biological process referring to a form of asexual reproduction in which new organisms are created, but no original is left behind.
She uses the principle to demonstrate how Trockel continually reimagines her art, which has spanned drawings, collage, installation art, knitting, ceramics, videos, furniture, clothing and books, and has drawn from art history, philosophy, theology and the natural sciences.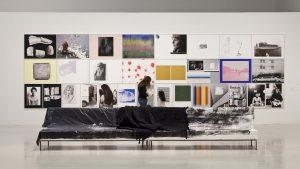 In a review of the book, Gregory Williams, the author of "Permission to Laugh: Humor and Politics in Contemporary German Art," wrote that "Guinness's guiding concept of schizogenesis ingeniously frames Rosemarie Trockel's multilayered practice in terms of split production and rapid regeneration, metaphors of procreation that simultaneously evoke destruction and violence. Written in lively, witty prose, this book does justice to Trockel's complex works by thinking of them as 'theoretical objects' that demand Guinness's extended, probing analyses."
Indeed, Guinness was particularly excited that the book's editors allowed her to incorporate research that branched out in as many directions as Trockel's art.
"I was lucky enough to keep a lot of weirder stuff in," she said. "My editor and reviewers were very generous, and so my research practice – which spiraled out to include mermaids, Pinocchio, Brigitte Bardot, Snoopy (the cartoon dog!) and obscure Barbra Streisand films – was all allowed to stay in."
The practice paid off. Reviewers of the book note that Guinness's wide-ranging use of popular culture channels the same genre-bending spirit of Trockel's own work, in which everyday objects are used as tools to take a critical look at contemporary society – from gender roles and societal structures to issues of animal ethics and artistic elitism.
"Schizogenesis" was published in December 2019 through the University of Minnesota Press. It was partially funded by a Millard Meiss Publication Fund grant offered through the College Art Association, an award that supports the publication of "projects of the highest scholarly and intellectual merit."