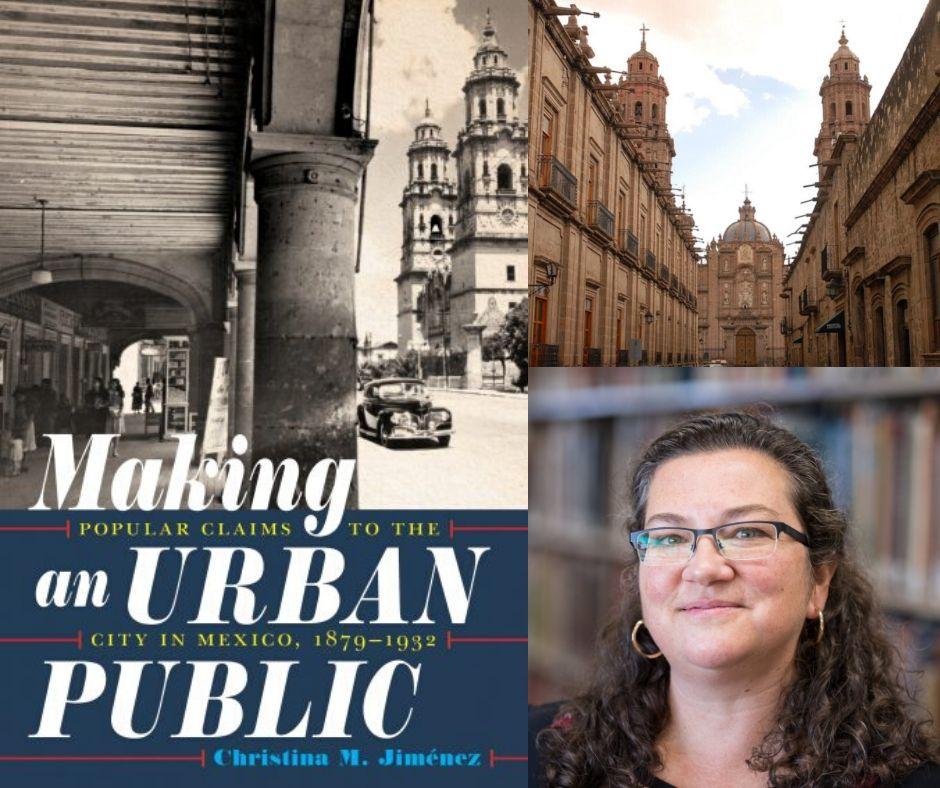 Christina Jiménez, chair and professor of history, and author of "Making an Urban Public: Popular Claims to Citizenship in Mexico, 1879-1932," had her book selected as an Outstanding Academic Title by "Choice: Current Reviews for Academic Libraries" published by the American Library Association.
"I'm honored for the book and my research to receive this kind of recognition," Jiménez said. "I hope the "Making an Urban Public" will draw attention to the strong historical foundations of active citizenship and the significance of grassroots politics in Mexico, and remind us of the importance and power of an engaged citizenry in our own time."
The Choice editorial staff select titles that have made a significant impact on their particular area of study. The staff looks at works considered groundbreaking, unusually comprehensive, elevated in importance relative to other works in the field, and are regarded as an essential piece of an undergraduate library education.
"'Making an Urban Public' presents a striking and original interpretation of Mexican urban history," said Chris Boyer, professor and chair of history at the University of Illinois at Chicago. "Christina Jiménez challenges traditional narratives that foreground resistance and disempowerment. She provides a sweeping new vision of a contentious political sphere in which city dwellers' increasingly pointed demands for urban services helped them to find a political voice in turn-of-the century Mexico."
"Making an Urban Public" looks at the turn-of-the-century time period Moreila, the capital of the Mexican state of Michoacan. In her research of the interaction between the city and the residents, Jiménez documented the push of the citizens to gain basic rights, modern infrastructure, cultural improvements and government promises in the time before and during the Mexican Revolution.
"Masterful appropriately describes Christina Jiménez's historical analysis of Morelia from 1879 to 1932," wrote William Beezley, professor of history at the University of Arizona in his review. "Without resort to methodological jargon or theoretical claims, the author writes judicially about the creation of a liberal moral economy that included the right to petition and receive an answer and investigates the meaning (in different words) of the urban patria chica with its own imagined community."
"Making an Urban Public" is available through the University of Pittsburgh Press and can be downloaded on Kindle and Nook. An interview with Rachel Grace Newman, a lecturer of history of the global south at Smith College, on New Books Network is available as podcast for streaming and download.