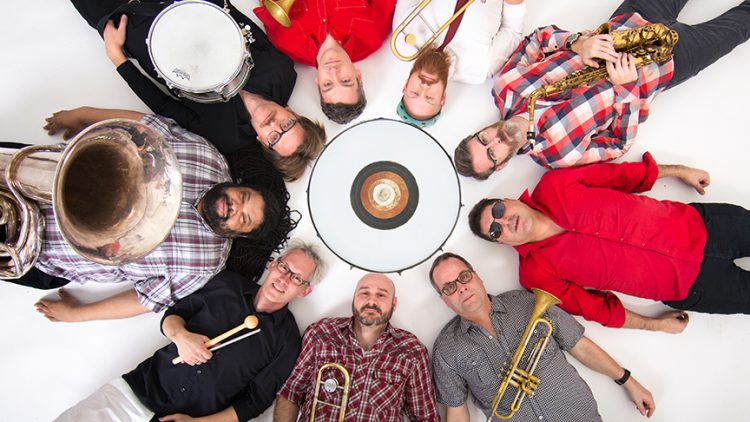 Balkan brass band Slavic Soul Party! will bring it's fiery Balkan brass sound mixed with funk, Roma (gypsy) accordion virtuosity and complex arrangements to Colorado Springs at 7 p.m., Saturday, Nov. 23, at the Shockley-Zalabak Theater in the Ent Center for the Arts. Tickets are on sale through the UCCS Presents Box Office online and at (719) 255-3232.
Over the past 15 years, the band has released seven full-length albums, and toured in the North America, Europe and Africa, from palaces to dive bars, Carnegie Hall to Serbian schoolyards, festival stages to prison courtyards. The band's music has fans on both sides of the Atlantic, and their music has been covered by Serbian brass stars, New Orleans funk stalwarts and legendary street bands. The band's Tuesday night residency in Brooklyn has become a destination for music fans from around the world, and is famous for "delivering a great time." (New York Times)
"Slavic Soul Party! brings a high level of energy and excitement to every show they play," says Aisha Ahmad-Post, director of the Ent Center. "Balkan brass music is unlike anything else you're ever heard and is a fun way to get a taste of the Balkans without leaving Colorado Springs."
The UCCS Presents Artist Series brings the world to Colorado Springs by leveraging the Ent Center for the Arts to connect world-class performers with the people of southern Colorado. Founded in 2018, the Artist Series features emerging and venerated musicians, dancers, and live performance experiences.