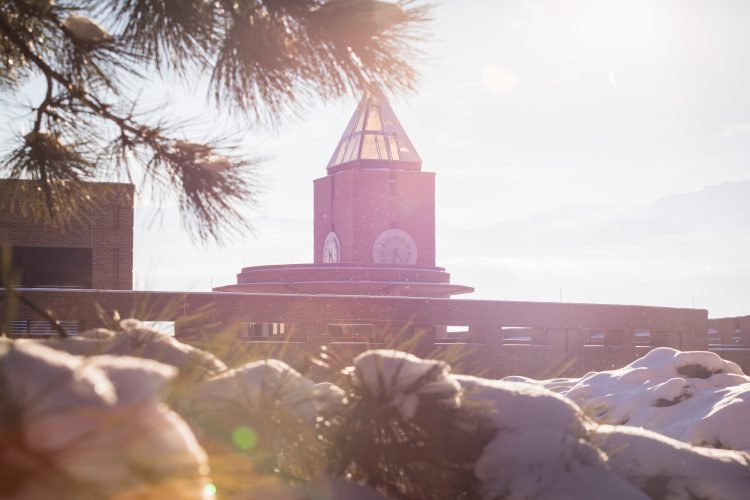 Governor Polis has authorized two additional Governor's Holidays for permanent state employees this calendar year, allowing UCCS employees to enjoy a complete campus closure from Tuesday, Dec. 24, 2019, through Wednesday, Jan. 1, 2020 – all without needing to use personal vacation days.
The Governor's Holidays will replace the two personal vacation days that employees were asked to save to cover the gap in holidays on Dec. 26 and 27. UCCS employees will not need to use personal vacation days for for this closure, allowing them to enjoy an extended period with family and friends.
"On behalf of the UCCS campus, we are grateful to Governor Polis for adding two additional holidays for state employees this year," said Chancellor Venkat Reddy in response to the news. "As a university, we work every day to support our students' health and wellness, and we sometimes forget to take care of our own. I'm glad that our faculty and staff will be able to step away from work to enjoy some rest and relaxation."
Governor's Holidays are granted in the form of administrative leave. Employees in essential positions who cannot take take time off during the Governor's Holidays will be allowed to use the hours (prorated for part-time employees) of administrative leave before the end of the fiscal year on June 30, 2020. Read more frequently asked questions about the holidays online.
Any special, unique or required work or campus activities during the closure will need to be identified, justified and approved in advance through the employee's director, vice chancellor or dean. For new hires and unique leave situations, contact the Human Resources office.
In a video message announcing the news, Governor Polis stated, "I hope this small act conveys the great amount of respect and appreciation that I and the state of Colorado have for all of you. Now matter how you celebrate, I hope this season brings you joy, relaxation and hope for a fruitful year."