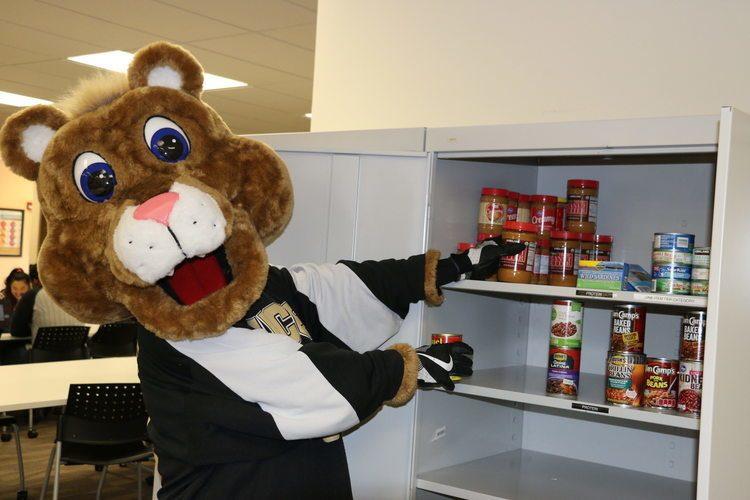 The Battle of the Departments Food Drive is back.
After its most successful food drive to date in 2018, Clyde's Cupboard is once again inviting all UCCS departments to participate in its campus-wide donation competition, which will help fill the shelves of the on-campus student food pantry.
With 25 percent of UCCS students reporting that they have faced food insecurity – meaning they have had to forego food to pay for necessities or have been uncertain where their next meal will come from – the competition helps fill a critical need on campus.
To even the playing field, this year's Battle of the Departments competition will use a per capita model to decide the winner. The number of items collected from each department will be divided by the number of individuals working there, giving small and large departments alike an equal chance to win.
Departments can also donate professional clothing to Clyde's Closet, which provides business attire to students in need, and monetary donations during the Clyde's Cupboard Day of Giving. All monetary donations will be used to purchase additional food items for the Cupboard.
The winning department will earn a catered party, a traveling trophy engraved with the department's name, recognition in the Communique and – most importantly – a year's worth of bragging rights. Additional prizes will also be awarded to the department that raises the most monetary donations for the Clyde's Cupboard dedicated Day of Giving, the department that collects the most food overall and the department that donates the most professional clothes to Clyde's Closet.
The 2018 Battle of the Departments netted 12,534 donated food items, which have helped feed over 2,000 students in the past year.
Departments interested in entering the competition should email Ray Fisco by Friday, Nov. 1 and include the number of professional staff in the department. A follow-up email to participants will outline rules and additional information.