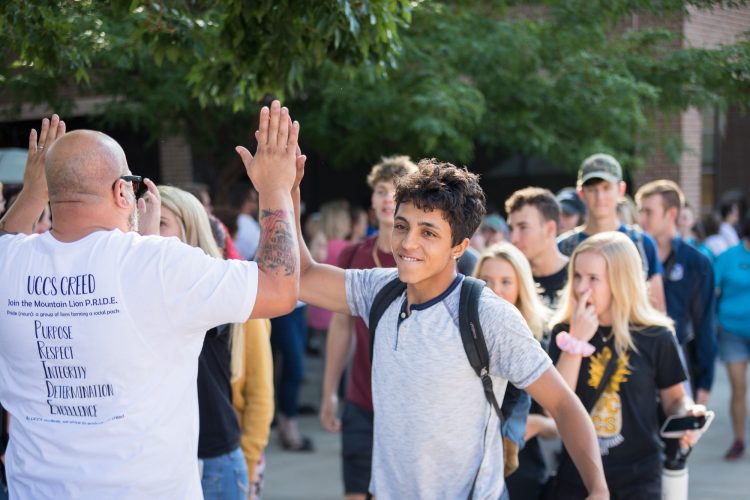 Due to overwhelming demand on Colorado Free Application Day, UCCS is opening up free applications for in-state undergraduate students through Oct. 19.
Coordinated by the Colorado Department of Higher Education, UCCS joined all 32 public universities in Colorado to waive admissions fees for Colorado residents applying for undergraduate programs on Oct. 15. It is the first to offer an extended free application period.
"This is a great opportunity for Colorado students looking at college opportunities to take the first step at no cost," said Chris Beiswanger, director of Admissions Services. "We believe we offer the best value for students with our strong academic programs and robust financial aid packages that allow any student to find success."
Applicants will typically hear back from UCCS on their acceptance within four weeks. Undergraduate prospective students can find the application forms online.
The CDHE reported in its first Return on Investment report this summer that students who graduate with a UCCS degree have higher earning potential and less debt than their peers at other Colorado institutions. UCCS kept in-state undergraduate tuition and campus-level fees the same for the 2018-19 academic year and offers the lowest rates in the CU system.
UCCS offers 49 bachelor's degrees, 24 master's degrees and seven doctoral degrees throughout its six colleges and schools. More than 12,100 students enrolled in the fall semester, the third straight year above 12,000 students.