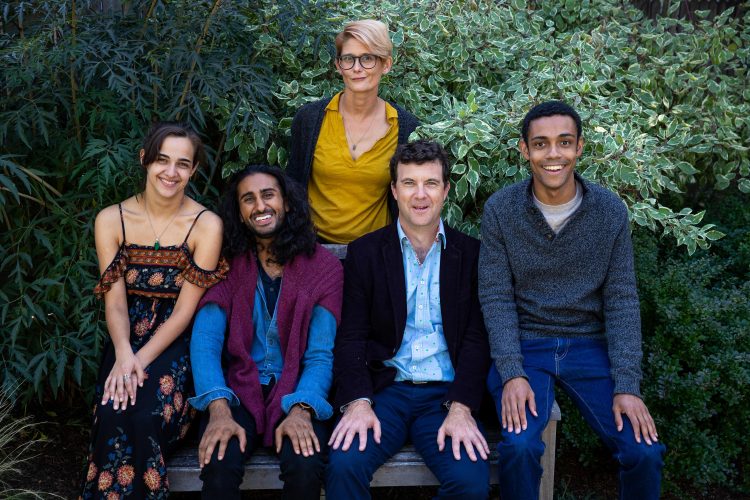 Tom Stoppard is one of the English language's most celebrated playwrights and "Arcadia" arguably his most brilliant work. It threads together, landscape architecture, Romantic poetry, Newton's Second Law of Thermodynamics, and the mysteries of the human heart in one beautiful experience.
Directed by Artistic Director Caitlin Lowans, Tom Stoppard's "Arcadia" runs Oct. 10 through Oct. 27, in the Dusty Loo Bon Vivant Theater at the Ent Center for the Arts. This production is Lowans' third for Theatreworks, after she helmed the 2018 production of "A Christmas Carol," adapted by Murray Ross, and the free-for-all production of "Comedy of Errors" which toured to libraries and community centers in summer 2019. Lowans calls "Arcadia" the perfect blend of emotions and ideas. Lowans has a particular connection to the play, having seen it as a young person when it shaped her desire to enter theatre.
The play begins at an English country estate in 1809 as the garden is about to be plowed under and a young girl asks her tutor how we understand the universe. Flash-forward to the present day, in which three academics each solve a mystery about what happened in that house in 1809. Producing it in 2019 offers opportunities to celebrate women in scientific fields, as well as investigate how we arrive at facts about our past.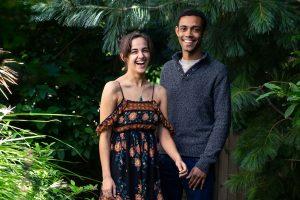 The gifted ensemble of 11 blends actors well-known to Colorado Springs audiences with some new faces. Michael Lee, Miriam Roth, Bruce Carter and Matt Radcliffe are all familiar faces in the Colorado Springs theatre community; Denver-based Jessica Austgen returns after a comic turn in this summer's "Measure for Measure" and Boulder-based Josh Robinson returns after last being seen at Theatreworks in the uproarious "39 Steps." Chicago-based Harsh J. Gagoomal, New York City-based Justin Jones, Boulder-based Rachel Moore and Denver-based Erika Mori are all new to the Theatreworks stage. UCCS undergraduate student GJ Noel, last seen in "Raisin in the Sun" rounds out the cast.
The design team includes Lawrence Moten (scenic), Jess Fialko (lighting), Erika Daun (costumes), Carlos Flores (sound) and Steve Baglio (props).
Tickets to "Arcadia" may be purchased online at uccspresents.org or by phone at 719-255-3232. Performances begin Thursday, Oct. 10 and continue through Sunday, Oct. 27. Tickets begin at $20 for youth and $30 for adults, with student rush tickets available for $15 one hour before performance. UCCS students are always free. Evening performances are at 7:30 p.m. and weekend matinee performances are at 2 p.m. Student matinee performances are available to school groups by reaching out to [email protected].
Associated Events (all free)
Pre-show chats with artists and scholars before every Thursday evening performance, 6:45-7:15 p.m.

Thursday, October 10: Caitlin Lowans (director) and Carlos Flores (sound designer)
Thursday, October 17: Sam Milazzo of the Department of Physics at UCCS
Thursday, October 24: Scholar TBA

Sunday Panel on the themes of ARCADIA: Sunday, October 13, 12:30-1:30 p.m.
Talk backs with the actors following second and third Sunday performances on Oct. 20 and Oct. 27.