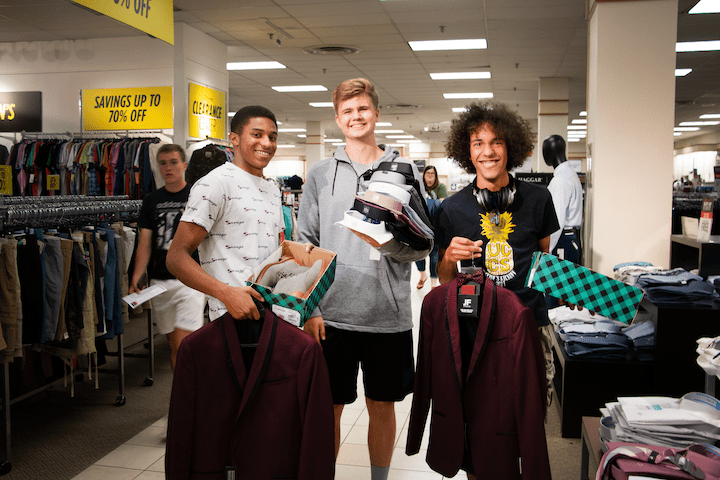 At the third UCCS JCPenney Suit Up Event, over 150 UCCS students, faculty, staff and alumni shopped for professional clothing at prices up to 60 percent off.
For three hours on Sunday, September 15, participants were invited to shop at JCPenney in The Citadel Mall for everything they need to build a professional wardrobe, including suits, slacks, shoes, handbags and ties. JCPenney stylists and photographers were on-hand to offer discounts on hair consultations and professional portrait sessions.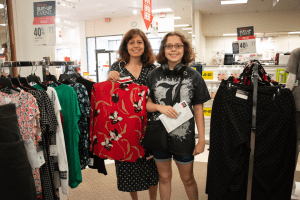 According to Meghan Stidd, assistant dean for external relations in the College of Business, "We started offering the JCPenney event because we saw students who were declining internships and other career opportunities because they didn't have professional clothing." 
"We started our effort with a clothing closet, where we gave away donated clothing to students," she continued. "But we didn't have a lot of sizes or different style options, so we weren't able to really meet that need. Partnering with JCPenney gave us the opportunity to make professional clothing available to many more of our students."
In addition to coupons and discounts, employer sponsors partnered with the College of Business Career Development Center to provide $100 stipends to eleven business students in need of professional attire. Students were selected after submitting an application essay to the Career Development Center and were able to apply the stipend to their total bill.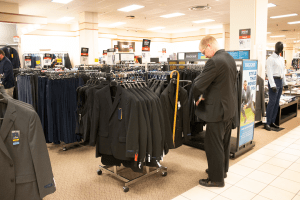 "I feel like Santa," Stidd said, smiling, as she helped a student apply their $100 stipend at check-out. 
For the first time this year, the Suit Up Event was also open to Colorado College students building their professional wardrobes. Representatives from the Colorado College Career Center ran a shuttle between the college and The Citadel Mall to make the event more accessible to residential and international students. 
According to Colorado College career coach Andrea Culp, "It is phenomenal to be here, and I'm really excited about this being the first year we were able to collaborate with UCCS on this opportunity. It's such a great way to support our students as they prepare for their future careers."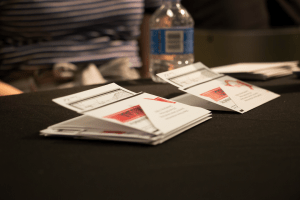 The annual event is made possible through a collaboration between JCPenney, the UCCS Career Center, the College of Business Career Development Center, the College of Engineering and Applied Science and the Student Life department.  
The next JCPenney Suit Up Event is scheduled take place on February 9, 2020.