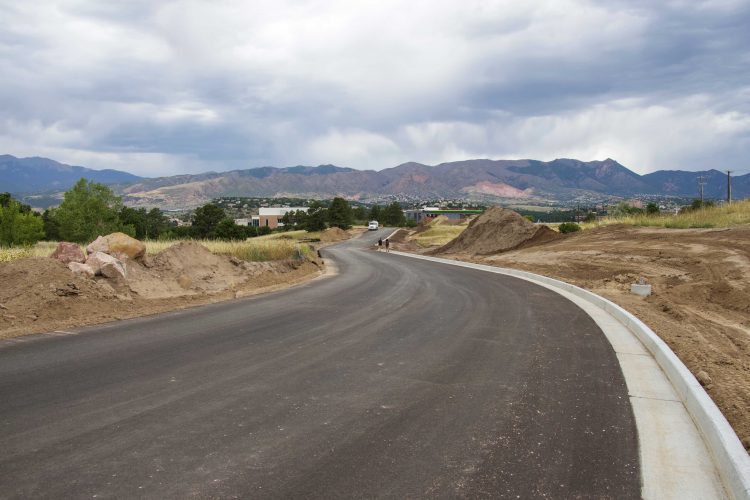 UCCS campus shuttles will transition to a single route Monday, Sept. 16, improving service to University Hall and making departure times consistent to lot 580 with the opening of Spine Road. The shuttle route will include new stops at Eagle Rock Rd. and in lot 540.
The new road will provide a safer route for pedestrians and cyclists to travel between the central and west areas of campus. The public road will also alleviate congestion at the Austin Bluffs and Nevada intersection by moving university shuttles and campus traffic onto Spine Road.
Shuttles will depart approximately every 10 minutes from 7:10 a.m. to 6 p.m., and approximately every 20 minutes from 6 p.m. to 10:25 p.m. on Mondays through Thursdays. On Fridays, shuttle swill depart approximately every 12 minutes from 6:40 a.m. to 4 p.m., and approximately every half hour from 4 p.m. to 10:25 p.m. when parking becomes free across campus. The shuttle schedule is available here.
The road could open before shuttles begin to use the new road Sept. 16. Check UCCS social media channels for information on when the road is open for use.
The Spine Road was jointly funded by UCCS and the City of Colorado Springs through the Pikes Peak Rural Transportation Authority and built by Mel-Ro Construction. A permanent name for the road is being developed in coordination with student groups through the Office of Student Life, and proposals will be submitted to the city for consideration.