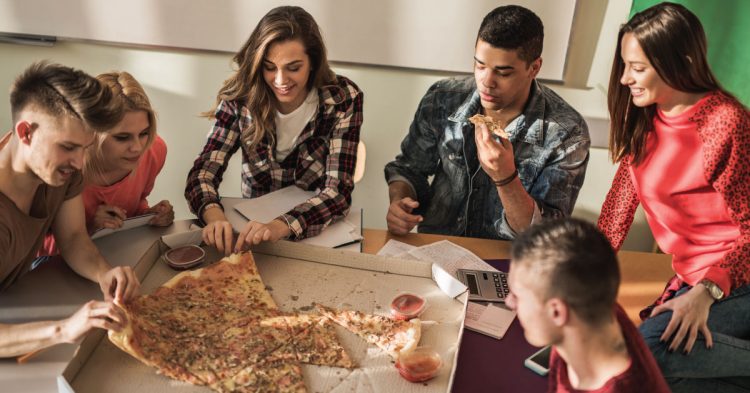 Ent Credit Union and the UCCS College of Business are inviting all UCCS students, alumni, faculty and staff to the Fuel Your Finances Fair, an all-day money extravaganza, offering education, advice and tools to help people take charge of their finances.
The first event of its kind, Fuel Your Finances will take place on Sept. 12, in Berger Hall and in rooms throughout the University Center. The event is open from 10:30 a.m. to 5:00 p.m.with micro-sessions occurring every 30 minutes to accommodate various work and school schedules. Ent Credit Union employees will be stationed around the room to support attendees in various activities, including credit score analyses and coaching, student loan repayment consultations, TED-style talks and demos of Ent's free financial app, Money Insight. With a bag of popcorn in one hand and pizza in the other, attendees are encouraged to attend as many stations as possible to earn eligibility for three $1,000 grand prizes.
"Providing students with this information now, so when they graduate they'll have the financial knowledge to manage their money, buy a car, use credit responsibly and plan for their retirement, positions them for future success in the real world," said Skip Wells, Ent Credit Union Vice President of Education.
Each hour, participants are encouraged to attend an in-depth breakout session taught by an Ent Credit Union professional. The discussions will cover a variety of money management subjects, to include:
Secrets of the Credit Score
Living on your Own
Investment "Fund"amentals
Money Matters
Road Trip to Car Buying
Retirement Lifestyle Simulation
"For many students, college is the first instance of personal and financial independence," said Eric Olson, interim dean of the College of Business. "Understanding money management is an integral step to becoming a successful professional and it continues to pay dividends throughout your career. We are thrilled to partner with Ent Credit Union to offer such a wonderful event for the UCCS community."
Registration is currently open. UCCS students, alumni, faculty and staff are encouraged to sign up for breakout sessions and pull their free credit score report in advance of the event. To register for Fuel Your Finances, visit http://www.cvent.com/d/jyq0c7.
Founded in 1957, Ent is ranked Colorado's No. 1 credit union by Forbes. A different kind of financial institution, Ent is committed to improving members' financial quality of life with better rates, lower fees and Ent Extras® cash rewards. With $5.7+ billion in assets, Ent serves more than 355,000 members at more than 30 convenient service centers all along the Front Range. Businesses and people (who live, work, worship or attend school) in Adams, Arapahoe, Boulder, Broomfield, Denver, Douglas, El Paso, Elbert, Fremont, Jefferson, Larimer, Pueblo, Teller and Weld counties may join the not-for-profit, community-chartered credit union. Ent is an Equal Housing Opportunity and Equal Opportunity Lender, insured by the NCUA.
The UCCS College of Business was established in 1965 and has more than 1,300 undergraduates and 350 MBA and distance MBA students. The College of Business and Administration awards the Bachelor of Science in Business and Bachelor of Innovation degrees. The Graduate School of Business Administration awards the Master of Business Administration and Master of Science in Accounting degrees. More than 10,000 alumni of the College of Business live and work around the world. For more information, visit www.uccs.edu/business.