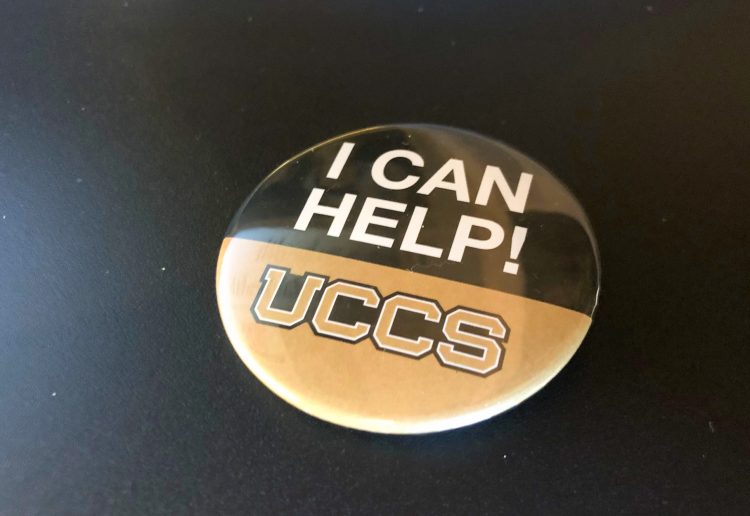 New "I Can Help!" buttons from the Office of First Year Experience invite faculty and staff to volunteer and be an easy-to-recognize resource for students as they make their way around campus during the first weeks of the semester.
"The start of classes can be nervous and stressful for students who are getting used to navigating campus," said Missy Sernatinger, program coordinator for First Year Experience. "We know that many faculty and staff are providing help for students with concerns like how to reach their classroom and other resources, and we hope that these buttons will make it easier to facilitate that interaction."
Volunteers will receive a packet of basic information, including copies of campus maps, the list of classes for Gateway Program Seminar Startup Days and a directory of student service offices. The buttons and packets can be picked up in the Office of First Year Experience in Main Hall 324 and at the University Center Information Desk.
The Office of First Year Experience also acts as a general help resource for students and their families to find answers to any questions they have. Faculty and staff can refer students to the office in Main Hall 324, by email at [email protected] and by phone at (719) 255-3570.