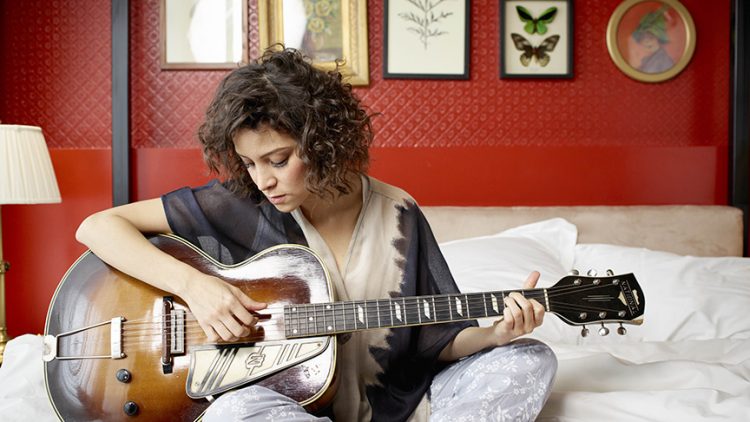 The UCCS Presents Artist Series opens its 2019-20 season at 7 p.m., Aug. 22 with Latin Grammy-winning singer-songwriter Gaby Moreno. Tickets for this season-opening performance remain on sale through the UCCS Presents Box Office.
Since moving to Los Angeles from her native Guatemala, Moreno has released five albums including "Illusion," which received a 2017 Grammy nomination for Best Latin Pop Album. She received a Latin Grammy Award in 2013 as Best New Artist and received an Emmy nomination as the co-writer for the "Parks & Recreation" theme song. In 2006, she took the Grand Prize in the John Lennon Songwriting Contest, the first contestant in the Latin category to win Song of the Year.
Moreno has shared the international stage with pop music luminaries such as Bono, Andrea Boccelli, Tracy Chapman, Ani DiFranco, Punch Brothers, Hugh Laurie, Buena Vista Social Club, Calexico, David Gray and many more. More recently, she has appeared on "Live From Here," hosted by five-time Grammy winner and MacArthur Genius, Chris Thile.
Opening for Moreno is Jarabe Mexicano, whose versatile songbook includes Mexican folk, Tex-Mex, Latin rock and reggae-cumbia. Performing on stringed folk instruments accompanied by lively percussion, Jarabe's dramatic, harmonized vocals in Spanish and English have gained them the admiration from audiences across the country.
"Gaby Moreno can sing absolutely anything, and her songs draw inspiration from Mexico City to Memphis," said Aisha Ahmad-Post, director of the Ent Center for the Arts. "She's one of the most exciting vocal talents to come along in years."
The UCCS Presents Artist Series brings the world to Colorado Springs by leveraging the Ent Center for the Arts to connect world-class performers with the people of southern Colorado. Founded in 2018, the Artist Series features emerging and venerated musicians, dancers, and live performance experiences.