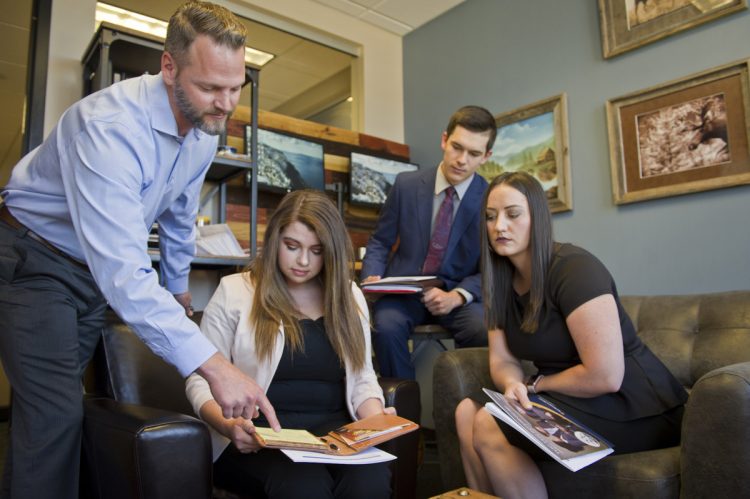 All incoming College of Business undergraduate students will be enrolled in a mandatory career curriculum starting fall 2019. The R.O.A.R. program, an acronym for Relationships, Opportunity, Acumen, and Readiness, is designed to prepare students for a seamless transition from college to career upon graduation.
The R.O.A.R. program was developed by the college's Career Development Center after recognizing a mutual need from both students and the professional community for experiential learning opportunities, preparation and mentorship. The Career Development Center is an office exclusively dedicated to supporting business students in career planning and professional development as they progress through their college degrees.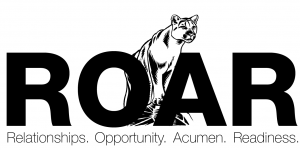 "Prior to the R.O.A.R. program, the Career Development Center was reaching approximately 30% of the student population for career-related services," said Meghan Stidd, assistant dean of the College of Business. "Now, we are able to offer career services to all College of Business students. By integrating career development into the curriculum, students will identify their career goals early, outline the goals necessary for their career pathways and connect with industry professionals to ease the transition from college to career."
The new career curriculum will exist in three phases, each operating in succession with additional internships and career development events as supplemental experience. The first phase, "Find Your ROAR," will commence in fall 2019. Freshman undergraduate students will work through career assessments, industry panels and research to help identify viable career pathways.
Phase two, "Refine Your ROAR," will solidify career pathways through confirmation exercises such as internships, cooperative education (Co-Ops), service learning and other experiential opportunities related to a students' desired career path. By the time students reach their senior year, they will enroll in phase three: "Ready to ROAR." Phase three utilizes the business community through mentorship and career coaching, networking, job search support and transition exercises to ensure each student graduates with the tools to enter the workforce with confidence.

"The launch of the R.O.A.R. program exemplifies our core vision as a College: building successful futures," said Eric Olson, interim dean of the College of Business. "Our new career curriculum ensures each student has the opportunity to pursue their desired career path and can acquire the tools and skills necessary to achieve it. We are delighted to offer this opportunity to our incoming students."
To commemorate the launch of this inaugural program, the Career Development Center invites the business community, alumni, students, faculty and staff to a R.O.A.R. Launch Celebration from 3-5 p.m., Sept. 10 in Dwire Hall. To register, visit www.cvent.com/d/6yqj5y. The response deadline is Sept. 3.
The UCCS College of Business was established in 1965 and has more than 1,300 undergraduates and 350 MBA and distance MBA students. The College of Business and Administration awards the Bachelor of Science in Business and Bachelor of Innovation degrees. The Graduate School of Business Administration awards the Master of Business Administration and Master of Science in Accounting degrees. More than 10,000 alumni of the College of Business live and work around the world. For more information, visit www.uccs.edu/business.