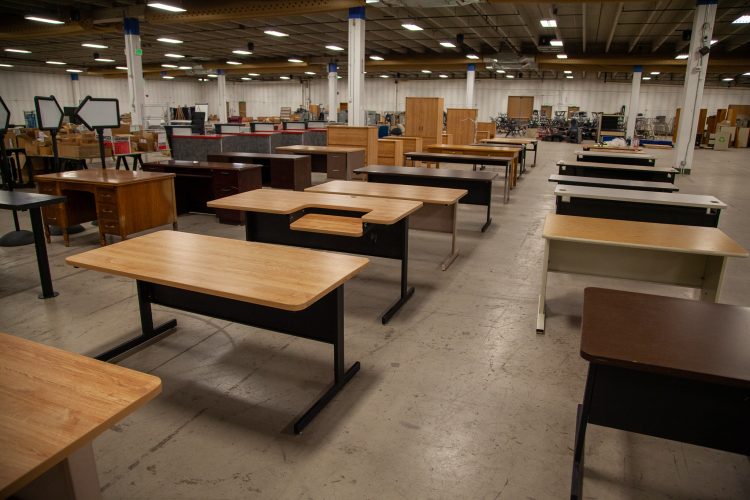 UCCS Facilities Services will hold a public sale of surplus property and equipment from 8 a.m. to noon, July 27, in the Cybersecurity Building at 3650 N. Nevada Ave. Items include office furniture, electrical construction supplies, outdoor maintenance equipment and outdoor recreation equipment.
The sale is an opportunity to purchase equipment for home and office, and is open to the public in additional to faculty, staff and students. The sale will help make room for construction this fall on new classrooms, offices, meeting rooms and laboratories for cybersecurity academic programs.
Pictures of some of the items for sale are available above and below.
For additional information, contact Mark Means, materials and acquisition supervisor, at [email protected] or at (719) 255-3086.