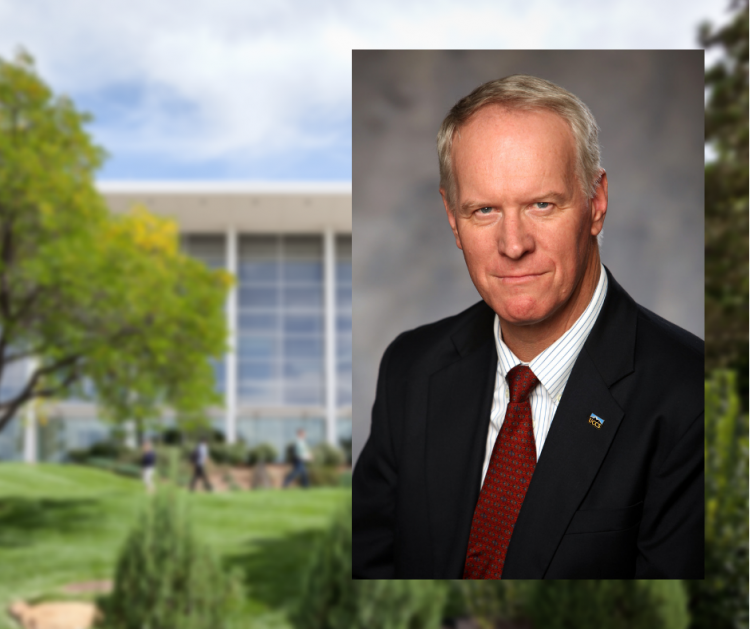 Eric Olson, director of the Sport Management program and professor of marketing and strategic management, will serve as interim dean for the College of Business beginning June 1. Provost Tom Christensen made the announcement to college faculty and staff May 30.
"Eric will provide leadership and work in a collaborative manner to keep the college moving in a positive direction," Christensen said. "He has served in this role before, and with the upcoming reaccreditation process for the Association to Advance Collegiate Schools of Business, his experience will serve the college welll as we begin the search for a permanent dean."
Olson was interim dean during the 2017-18 academic year and previously served as associate dean and department chair. He has led the Sport Management Program since 2007. Olson joined the College of Business in 1992 as assistant professor, was promoted to associate professor in 1998 and professor in 2001. He was previously an instructor at the University of Minnesota, Twin Cities, and Bassist College, Portland, Oregon.
Olson has taught graduate and undergraduate courses in management, marketing, marketing research and sales management and has 50 peer-reviewed journal articles or abstracts. His awards include the 2015 Chancellor's Award, the 2009 Faculty Award in Research and the College of Business Outstanding Faculty Member Award in 1998, 2001, 2006 and 2010.
"It is an honor to serve during this transition for the College of Business," Olson said. "I am committed to working with the faculty, staff and the broader community to ensure our college continues delivering exceptional opportunities for students and professionals throughout the Pikes Peak region."
Olson earned a bachelor's degree from Lewis and Clark College, Portland, Oregon, a master's degree from Portland State University, and Ph.D. from the University of Minnesota, Twin Cities.
Olson's selection follows the appointment of Stephen Ferris as the next dean of the Miller College of Business at Ball State University.