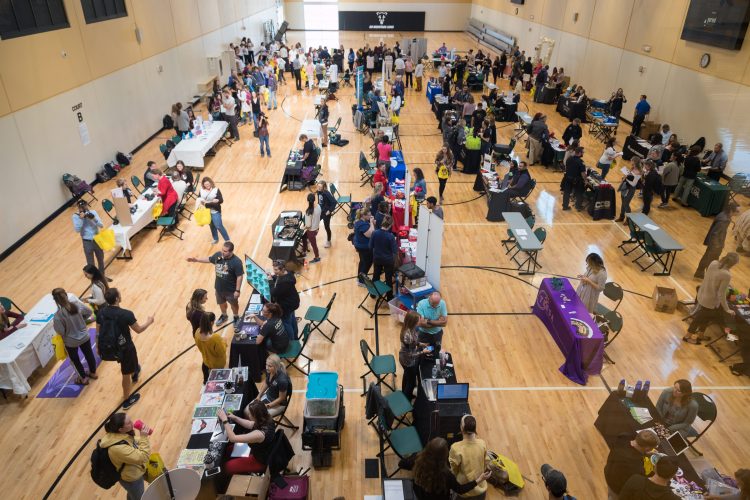 As students return home and families travel on summer trips, UCCS and the Colorado Department of Public Health & Environment encourage people to check their measles vaccinations or titers to prevent contracting the disease.
"The vaccine remains the most effective preventative step people can take against measles, and more than 98 percent of our students have both rounds of immunizations," said Stephanie Hanenberg, executive director of Health and Wellness. "There are also cost-effective and quick tests available at your primary care doctor that can confirm your immunity to measles if you're concerned about your personal risk."
One dose of MMR vaccine is 93 percent effective against measles and two doses of the MMR vaccine is 97 percent effective against measles. The titer blood test is used by health care professionals to confirm immunity. Based on the results, a person and their doctor can determine if another dose of the vaccine is required for immunity.
Most people receive the MMR vaccine to protect against measles, mumps and rubella near their first birthday and before entering elementary school. The Colorado Department of Public Health and Environment requires all college students to either show proof of two doses of MMR or to provide a medical or personal exemption.
Measles is spread through the air when an infected person sneezes or coughs. It can take 7-14 days for symptoms to appear after exposure. Measles typically begins with high fever, cough, runny nose, and red, watery eyes. A rash of red spots starting on the face and spreading down the body often appears 2-5 days after initial symptoms begin. Infected people can spread measles to others from four days before through four days after the rash appears.
Infants, pregnant women and those with weakened immune systems are those with the highest risk, but anyone can become infected.
"It's essential to know your vaccination or immunity status if you are planning to travel to areas where measles outbreaks have been reported," said Dr. Rachel Herlihy, Colorado state communicable disease epidemiologist. "Measles, once considered eliminated in the U.S., has made a comeback. As you make your plans for travel, ensure checking vaccination records is on your list. We encourage everyone, regardless of travel, to be up to date on all recommended vaccines."
The Center for Disease Control and Prevention reported 839 cases in 2019 through May 10, the most in the United States since 1994. The largest outbreaks have been seen in New York, Washington, California and Michigan. Colorado has one documented case from January with a person in Denver who had traveled internationally. While measles was declared eliminated in the U.S. in 2000, many areas across the world still experience the disease, and current outbreaks are active in Israel, Ukraine, Brazil, Japan, and the Philippines.