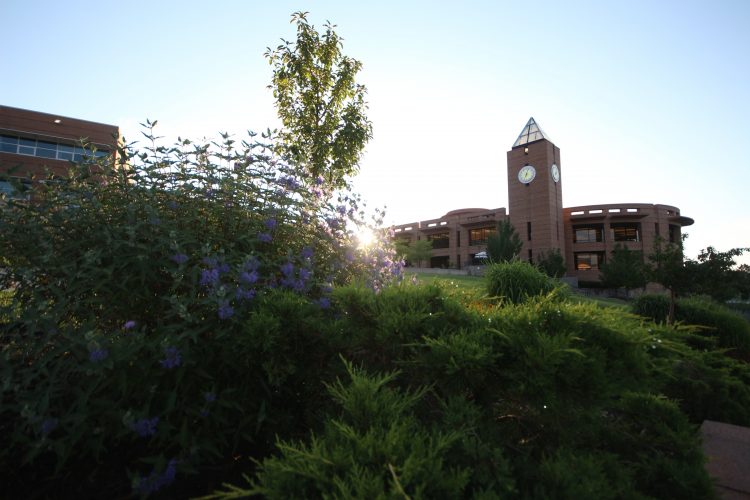 Christopher Logan Coleman always wanted to be in the Navy like his grandfather. After his high school graduation in 2009, he spent six years on board the U.S.S. Ronald Reagan as a fire control technician.
After he was honorably discharged in 2015, he received his acceptance letter from UCCS.
"Getting that acceptance letter was one of the prouder moments of his life," said his mom, Catherine. "He wanted a computer engineering degree to become an on-line games designer. A life-long gamer, Logan had already started developing scripts, debated with his family the best internship and work opportunities, and was excited finally to be in college and on his way to what was, for him, a dream career."
He enrolled in fall 2015 with the goal of earning that degree. But in December of that year, he was shot and killed. His death remains unaccounted for. Logan would have graduated during the May 2019 commencement ceremony.
"Logan was one of life's solid people," Catherine said. "He was a loving son, a great big brother, the type of friend you can depend on in a pinch. He loved life in a big way and had made a start on achieving the one he wanted."
His memory will live on in the Logan Coleman Finish Line Memorial Scholarship Fund. It will be awarded to seniors who are scheduled to graduate in the year they receive the scholarship. Part of the criteria will be an essay about gun violence awareness and the impact of gun violence.
"Logan was a staunch gun rights supporter, but he would just hate being part of the statistic of lives lost to gun violence. And he would tell you this: 'it's not just about me.' It's about all the other Logans out there, all the men and women, girls and boys who have had their lives cut off in the same short sharp way by a weapon that got into the wrong hands."
This scholarship will honor Logan while helping someone else accomplish their dreams.
"Logan didn't get to cross his finish line," his mom said. "But his family and friends, who sponsor this scholarship to honor his memory, know he would get a big kick out of knowing one of his fellow Mountain Lions is getting a boost to make it across theirs."
To learn how to support the Logan Coleman Finish Line Memorial Scholarship, contact University Development at 719-255-5100 or email [email protected].