While the Office of Sustainability and the Green Action Fund had plans to celebrate Earth Week, Mother Nature did not fully cooperate.
With more than 150 UCCS community members attending Earth Day celebrations on April 22 on El Pomar Plaza, the week was off to a great start. Participants learned about the university's sustainability goals, the difference between landfills, recycling and compost and how to live a more sustainable lifestyle.
The Office of Sustainability and the Office of Student Activities originally planned to show "Finding Nemo" on April 24 on the West Lawn, but cancelled because of cool temperatures.  The event is rescheduled to 8 p.m. April 30 on the Telluride-Vail quad.
Kevin Gilford, assistant director, Office of Sustainability, hopes to close the week strongly as UCCS faculty, staff and students join together to help clean the Templeton Gap Floodway as part of the UCCS "Adopt-A-Waterway" project at 10:30 a.m. on April 26.
According to Gilford, the event will last until 1 p.m. and is a great way for individuals to help clean up the local environment and improve the Colorado Springs water quality.
Anyone interested in volunteering should e-mail [email protected] or call  255-3089.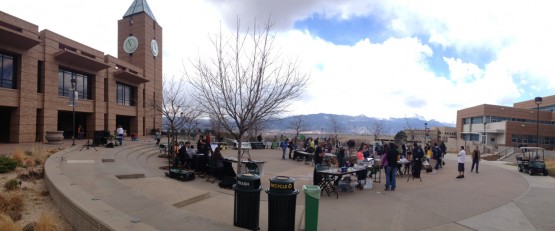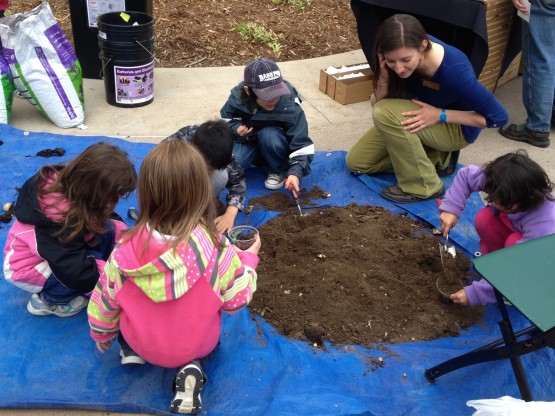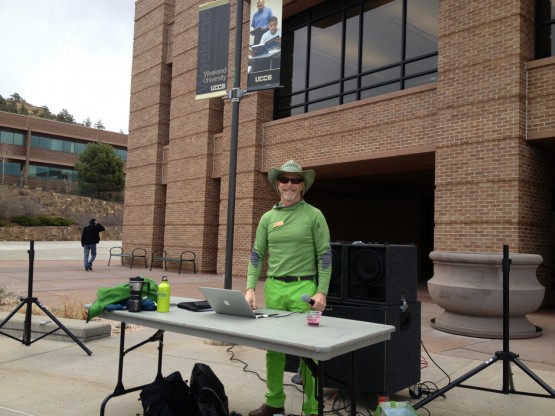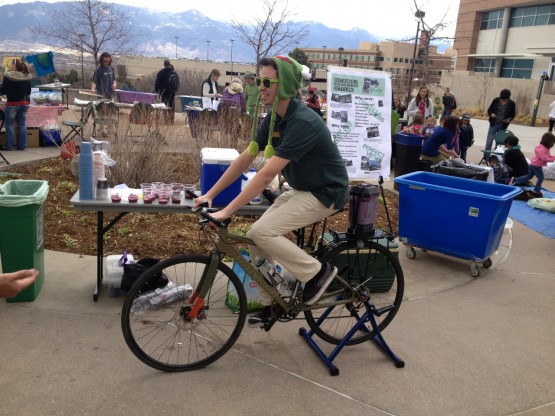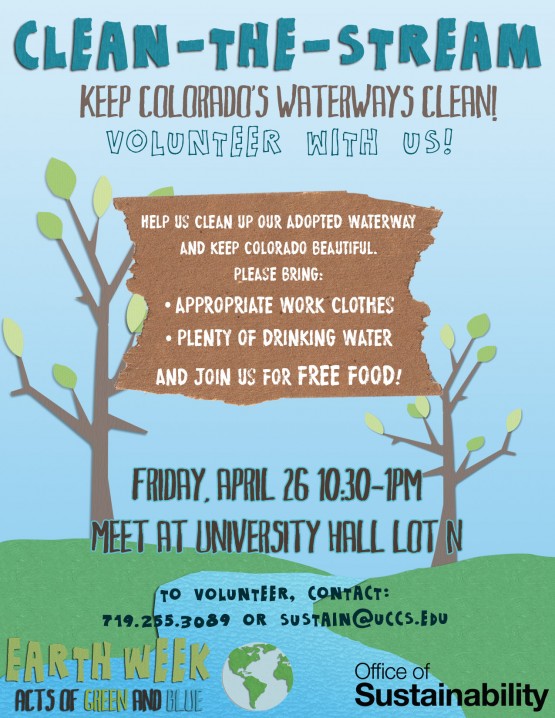 — Photos by Philip Denman