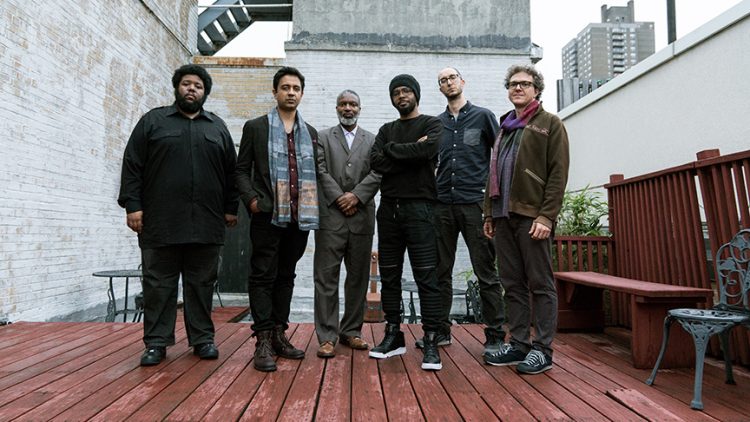 Grammy-nominated composer-pianist Vijay Iyer has released more than twenty albums covering remarkably diverse terrain. He has been described by Pitchfork as "one of the most interesting and vital young pianists in jazz today"; by the Los Angeles Weekly as "a boundless and deeply important young star," and by Minnesota Public Radio as "an American treasure." The New York Times has stated, "There's probably no frame wide enough to encompass the creative output of the pianist Vijay Iyer."
He will bring the Vijay Iyer Sextet and its critically-acclaimed music to the Ent Center for the Arts May 8 in one of the final events of the 2018-19 Artist Series season. Tickets remain on sale for the 7 p.m. performance in the Shockley-Zalabak Theater through the UCCS Presents Box Office.
The Vijay Iyer Sextet is a group of generation-defining, virtuoso improvisers—horn players Graham Haynes, Steve Lehman and Mark Shim alongside rhythm partners bassist Stephan Crump and one of a revolving cast of stellar drummers—Tyshawn Sorey, Marcus Gilmore and Jeremy Dutton—who leverage a wealth of jazz history even as they push it boldly forward. The music ranges from the thrillingly explosive, to the cathartically elegiac; with melodic hooks, entrancing atmosphere, rhythmic muscle and an elemental spirit all part of the allure. Iyer has been working with the members of this sextet for close to 20 years, in a number of different configurations, and "Far From Over," Iyer's newest ECM Records release, represents something of a culmination of that work, while also showing Iyer reaching a new peak, furthering an already prolific and diverse artistry.
The group's upcoming performance will feature material from "Far From Over," recorded at New York City's Avatar Studios with Manfred Eicher producing. The critical response to the record has exceeded even the tremendous response that Vijay has had through the years. "Far From Over" ranked No. 1 in National Public Radio's annual Jazz Critics' Poll, surveying 157 critics. The record was named among the best jazz albums of the year in the Los Angeles Times, Chicago Tribune, Boston Globe, Slate and The New York Times, and also among the best albums of the year (all categories) in Rolling Stone. Jazz Times has Vijay as Artist of the Year on both their Critics' Poll and their Readers' Poll, with him also landing as Pianist of the Year the Sextet at No. 2 Best Group in that Critics' Poll.
Throughout "Far From Over," the pianist plays off the melodic-rhythmic possibilities of the material in a characteristically engaging way. His orchestration of the horns is both textural and exciting, but in creating his sextet music, Iyer tends to "build from the rhythm first, from the identity of the groove," he explains. "Many of the rhythms come from folk music—from West African drumming or Indian classical music, and South Indian folk rhythms.
The Los Angeles Times dubs the Vijay Iyer Sextet's jazz stylings as "rambunctious, furiously funky," with "the sort of head-bobbing drive and invention that has landed Iyer on multiple best-of lists over the years."