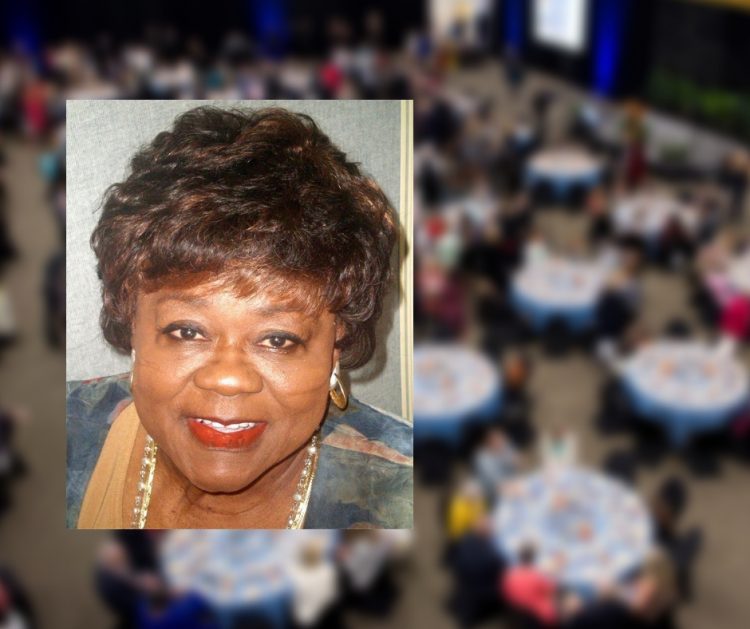 A cultural and arts icon who has supported creative enterprises for many years will be recognized as the 15th Karen Possehl Women's Endowment Unstoppable Woman. Peggy Shivers will be recognized along with 11 graduates during the annual Unstoppable Woman Luncheon from 11:30 a.m. to 1:30 p.m. May 21 at the Gallogly Events Center at UCCS.
Shivers performed with Duke Ellington in San Francisco and studied vocal performance at La Escuela Superior de Canto in Madrid before moving to Colorado Springs in 1979. She performed locally with the Colorado Springs Symphony, the Colorado Springs Chorale and with the Tabor Concert Series. In the 1990's, she and her husband Clarence, one of the original Tuskegee Airmen in World War II, established a fund at the Pikes Peak Library District to expand the African American Historical and Cultural Collection. The fund also sponsored an annual classical concert series which promoted emerging, talented young singers and instrumentalists from across the country. Shivers has served on several boards, including the Colorado Springs Symphony, the American Association of University Women, the Urban League and the NAACP. For many years she produced the "Involvement Show" at KKTV. A music room is named after her in the Ent Center for the Arts.
Past Unstoppable Women winners include Mary Mashburn, Kathy Loo, Mary Lou Makepeace, Nancy Lewis, Barbara Swaby and Pam Shockley-Zalabak.
Individual tickets are $65 per person or $650 for a reserved table of 10. To attend, register online at www.uccs.edu/kpwe/luncheon. For more information, call (719) 255-3832 or email Lauren Shakes at lshakes@uccs.edu. Deadline for reservations is May 14.
The event is hosted by UCCS and the CU Foundation. All net proceeds benefit the KPWE program, which provides financial assistance for college and empowers non-traditional women who have endured personal adversity. It was endowed in 1998 by Karen and Jim Possehl and further supported by hundreds of community members. In addition to providing tuition assistance, KPWE matches scholars with community mentors who offer encouragement and professional contacts. The program provides career-focused workshops and opportunities for students to learn more outside of the classroom. The program supports 26 students a year and since its inception, 182 scholarships have been awarded. For more information, visit www.uccs.edu/kpwe/.
This year's event is sponsored in part by Ent Credit Union and Winslow BMW of Colorado Springs. To inquire about a sponsorship, contact Brett Garman at bgarman@uccs.edu or by calling (719) 255-5136.