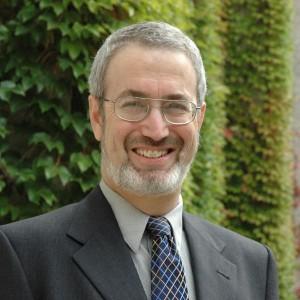 An explanation of the 100 billion neurons and 200 trillion connections that make up the human central nervous system will be shared Oct. 14 as part of the Second Annual Distinguished Math Lecture.
William Kath, professor, Engineering Sciences and Applied Mathematics and Neurobiology and Physiology, Northwestern University, Evanston, Ill., will speak on computational modeling of neurons beginning at 12:30 p.m. on the third floor of the Kraemer Family Library. His lecture, accessible to math, biology, and health science students, will explain functions of neurons in a region of the brain responsible for forming new memories.
The lecture is open to all members of the campus community. Refreshments will be served at noon.
"Dr. Kath is a world renowned mathematician with a broad appeal beyond math in such areas as engineering, biology and neurosciences," Radu Cascaval, associate professor, Math, said. "Our distinguished lecture series was established last year with the idea of displaying important research in mathematics that is relevant to other scientific fields represented on our campus. There is no better speaker than Dr. Kath to accomplish this."
Kath was co-director of the Northwestern Institute on Complex Systems from 2005 to 2010. His research interests include computational neuroscience, nonlinear optics, linear and nonlinear wave propagation and nonlinear dynamics. He received the National Science Foundation Presidential Young Investigator Award in 1985 and was elected as a fellow of the Optical Society of America in 2007 and a fellow of the Society for Industrial and Applied Mathematics in 2010.
For more information, visit http://www.uccs.edu/math/colloquium or contact Cascaval, rcascava@uccs.edu or 255-3759.