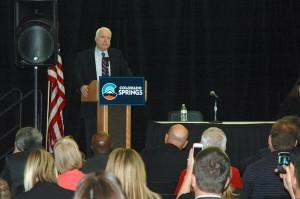 The Colorado Springs Chamber of Commerce and Economic Development Corporation hosted three leading U.S. senators Tuesday for a town hall meeting at the Lodge regarding defense spending and possible spending reductions.
Chancellor Pam Shockley-Zalabak welcomed Sen. John McCain, R-Ariz., Sen. Kelly Ayotte, R-N.H., and Sen. Lindsey Graham, R-S.C., members of the U.S. Senate Armed Services Committee, and other elected officials including Rep. Doug Lamborn, R-Colorado Springs, and staff from the offices of Sen. Michael Bennet and Sen. Mark Udall Tuesday morning.
Shockley-Zalabak used personal leave while spending time with the senators who primarily spoke about "sequestration," which refers to the $1 trillion in cuts the Pentagon is required to make over the next decade under the Budget Control Act of 2011. The bill was part of a bipartisan attempt to balance the federal budget.
Invitations to the event were distributed by the Chamber of Commerce and Economic Development Corporation to its members and elected officials. The group paid a rental fee for the Lodge and for additional staff costs for the event.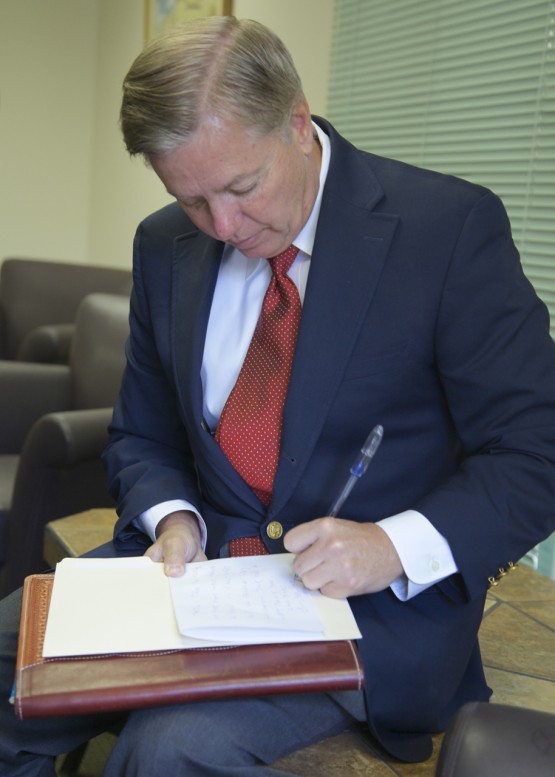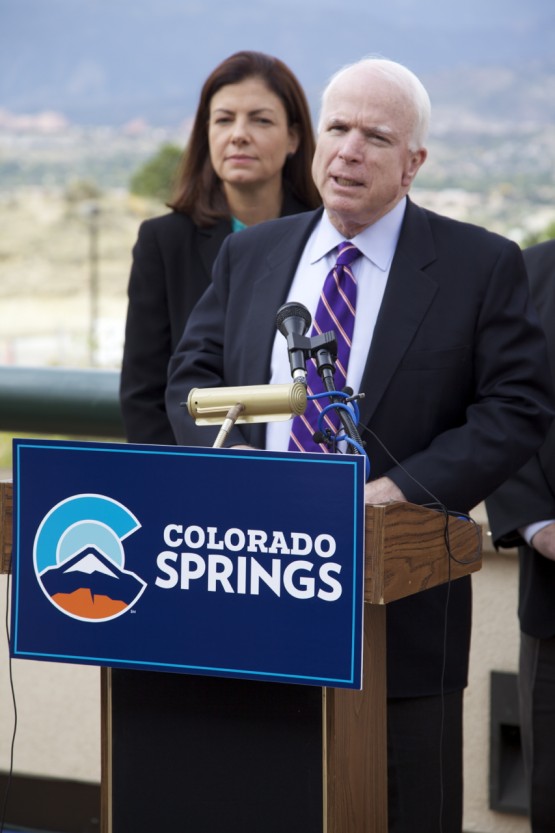 — Photos by Phil Denman and Tom Hutton