A UCCS researcher is part of a team awarded almost $1 million from the U.S. Department of Homeland Security's Science and Technology Directorate to study the effectiveness of emergency text message alerts.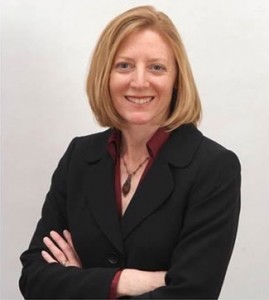 Jeannette Sutton, senior research associate, Trauma, Health and Hazards Center, joins a team of researchers from the Department of Homeland Security's National Consortium for the Study of Terrorism and Responses to Terrorism that received a $952,004 contract to determine the most effective way to communicate imminent threats to the public via text messaging on mobile devices.
The two-year project, titled "Comprehensive Testing of Imminent Threat Public Messages for Mobile Devices," will design and test prototype messages intended as emergency alerts.
"This research will test the effect of messaging on people's decisions to take action under imminent threat," Sutton said.
Joining Sutton on the team are researchers from five universities, including Hamilton Bean, CU Denver, Dennis Mileti, CU Boulder, Brooke Fisher Liu, University of Maryland, Michele Wood, California State University, and Kathleen Smarick, START. The team will conduct interviews, experiments and a survey starting in November.
"We hope that our findings will help save lives in disaster by increasing the likelihood that people will take actions to make themselves and their loved ones safe," Sutton said.
For more information about this project, visit: http://www.start.umd.edu/start/announcements/announcement.asp?id=394.