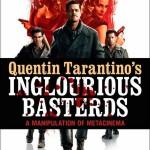 Robert von Dassanowsky, professor, Department of Languages and Cultures and Visual and Performing Arts, edited two books that appeared this summer.
"Quentin Tarantino's Inglourious Basterds: A Manipulation of Metafilm" is the first comprehensive attempt at an analysis of the provocative work. It features fourteen essays by Dassanowsky and international scholars dealing with all aspects of the film.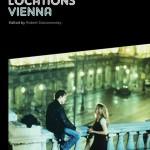 Additionally, Dassanowsky edited "World Film Locations: Vienna," a volume from the international series by Intellect, London. The first English language book to explore Vienna's relationship with film beyond the fantasies once shot in studios around the world, this text shows how specific urban sites contribute to films that, in turn, play a role in changing ideas about the city. In addition to key scene reviews of 46 international films from the silent era to the present, expert contributors explore wide-ranging historical and cultural topics linked to filming in Vienna. The book is distributed by the University of Chicago Press in the U.S.