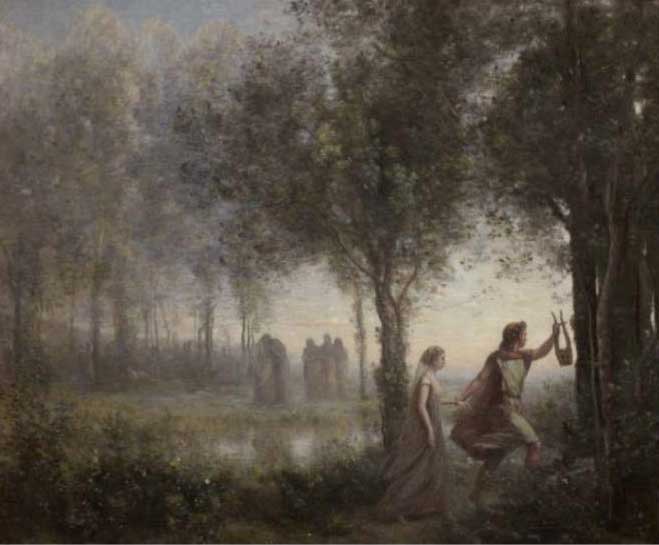 Colin McAllister, assistant professor and co-director of the music program in the Department of Visual and Performing Arts, will join other artists for the world premiere of "Aeneas in the Underworld" March 18. The three-act oratorio by composer Christopher Adler will be part of the fifth annual "Through a Glass Darkly Symposium" March 15-19 at the Ent Center for the Arts and the Heller Center for Arts and Humanities.
McAllister will perform on guitar along with Pablo Gomez, instructor of guitar at the University of California San Diego, the Veronika String Quartet based in Colorado, and Khang Le, classical programs coordinator and adjunct language instructor at Colorado College. Admission is free for the March 18 event that starts at 7:30 p.m. in the Chapman Foundations Recital Hall.
As a unique performative collaboration of contemporary and classical music motifs that began in 2010, the performance is the final culmination of an ambitious project. Conceived as a collaborative arrangement that evolved out of McAllister's dream to situate contemporary music within ancient contexts, "Aeneas in the Underworld" is a performance that unites these two worlds into a celebration of ancient and modern spectacles. This epic-inspired event brings audiences on an adventure with the Trojan hero Aeneas as he descends with his guide into the underworld, and then to the heavenly gardens of Elysium where the hero is ultimately transformed by his ethereal voyage.
The full symposium begins March 15 with most sessions scheduled for March 19. For a complete schedule and details, visit www.uccs.edu/vapa/index/apocalyptic.