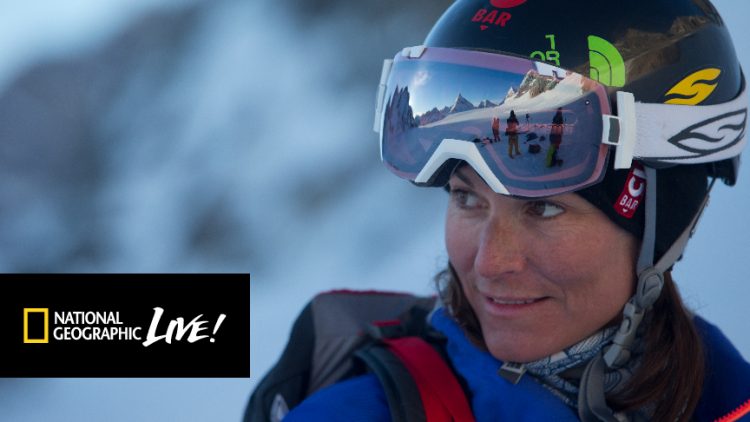 Hilaree Nelson O'Neill shares the harrowing story of leading a team of elite climbers on a remote peak in Myanmar in "Point of No Return" at 7 p.m. March 19 in the Shockley-Zalabak Theater. Tickets for the UCCS Artists Series event remain on sale through the UCCS Presents Box Office for her presentation with stills from photographer Cory Richards and clips from Renan Ozturk's award-winning documentary film "Down to Nothing."
As the recipient of a National Geographic Explorers grant, Nelson O'Neill led a team of alpinists, photographers and filmmakers to attempt a first ascent of Hkakabo Razi in northern Myanmar in 2014. The film about their adventure and well-publicized feuding, "Down to Nothing", won the Best Cinematography Award at the Telluride Mountainfilm Festival in 2015.
Outside magazine named her one of the most adventurous women in the world of sports. She is celebrated for being the first woman to have climbed both Everest and its neighbor, Lhotse, in a single 24-hour period. For Nelson O'Neill, skiing is the gateway to possibility. She has cut turns down volcanoes on the Kamchatka Peninsula of Russia and mountains in Mongolia, India, Lebanon and Baffin Island, entering the record books for high-altitude innovation and prowess. A Colorado College graduate, she is a North Face Athlete currently based in Telluride, Colorado.