Chancellor Pam Shockley-Zalabak and Jae Young Choi, president, Yeungjin College, Daegu, South Korea, signed an agreement on July 9 that extends the partnership between the two schools for three more years.
In 2007, Yeungjin and UCCS began a partnership to operate a $40 million American language and culture immersion program in Daegu, South Korea. The Daegu Gyeongbuk English Village has provided opportunities for more than 120 teachers, including 15 UCCS graduates and 12 student teachers, to teach English as a second language, according to Anthony Shull, executive director, Office of International Affairs. More than 23,000 students attend classes at the Daegu Gyeongbuk English Village annually.
Also as part of the agreement, more than 50 Korean students have traveled to UCCS during the past four years to continue their studies in short-term programs, Shull said.
"This is an excellent partnership that I am pleased will continue," Shull said.
For additional information about the Daegu Gyeongbuk English Village, visit http://www.uccs.edu/coe/international/dgev.html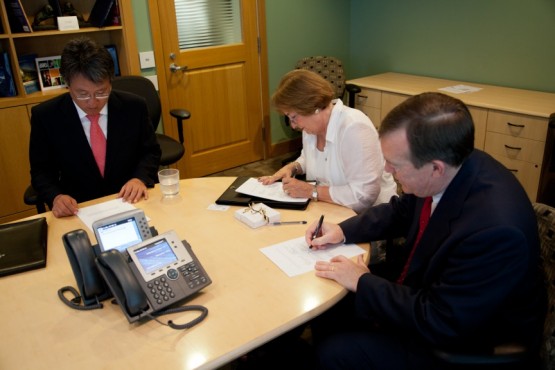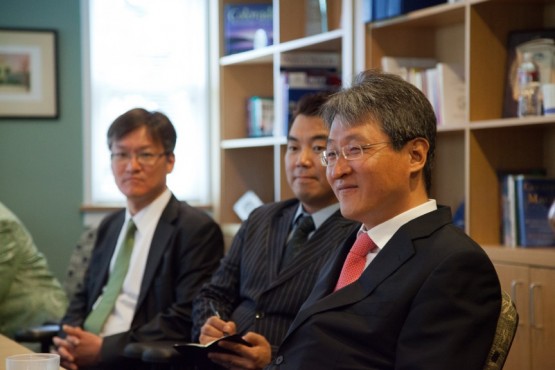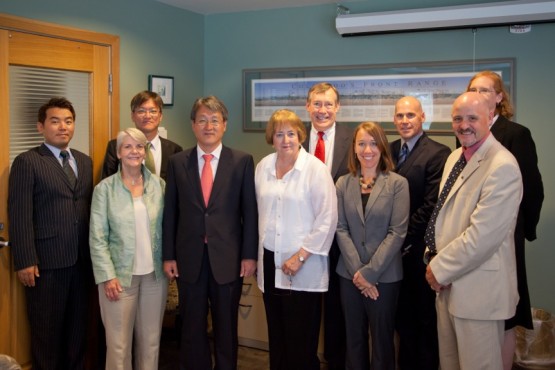 Photos by: Jeff Foster