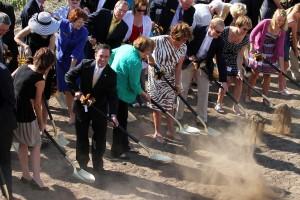 More than 200 university and community dignitaries attended groundbreaking ceremonies for the Lane Center for Academic Health Sciences June 21.
The large crowd that gathered on the corner of North Nevada Ave. and Austin Bluffs Parkway included members of the CU Board of Regents, Peak Vista Community Health Centers, leaders from the CU System, UCCS, and Anschutz Medical Campus, El Paso County Commissioners, City of Colorado Springs City Council members, members of the Colorado Springs Urban Renewal board and many long-time campus supporters.
Speakers included Scott Hente, president, Colorado Springs City Council; Amy Lathen, commissioner, El Paso County; Bruce Benson, president, CU; Kyle Hybl, chair, CU Board of Regents; and Margot Lane, Colorado Springs. Brian Burnett, vice chancellor, Administration and Finance, served as the event's master of ceremonies.
Each of the speakers praised the collaboration that led to the Lane Center and the 70-shovel brigade of groundbreaking dignitaries. Hente and Lathen connected the Lane Center to the lease of Memorial Hospital by the University of Colorado Hospital and praised the university's role in economic development. The 54,000-square-foot building provides potential space for the CU School of Medicine.
"This has to be the largest groundbreaking ever," Benson quipped at one point. "Congratulations on this show of support for the university."
But it was Lane, whose $4 million gift to UCCS and Peak Vista Health Centers spurred the project, who captured the event's essence.
"This collaboration between the private sector, the city, the university and Peak Vista is truly exciting," Lane said.
She also called the partnership magical and the concept of integrated mental and physical care for seniors a model for others to follow.
To see a KOAA broadcast about the dedication, visit http://mediawatch.uccs.edu/?p=8019.
A video featuring Mrs. Lane produced by Media Services is available at http://youtu.be/SFgg7I9E7w8.
To see previous Communique stories on the Lane Center, visit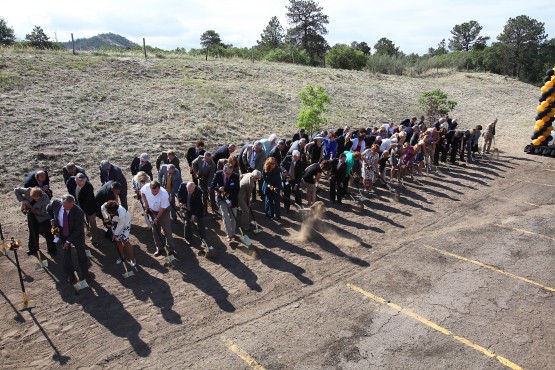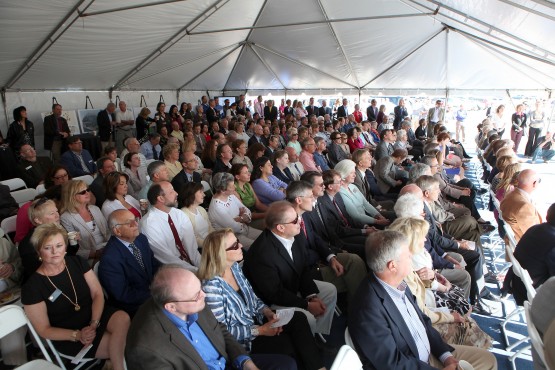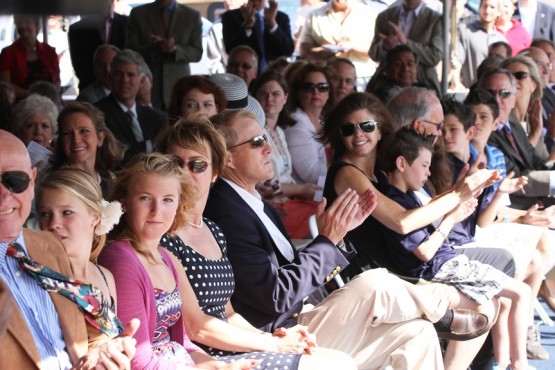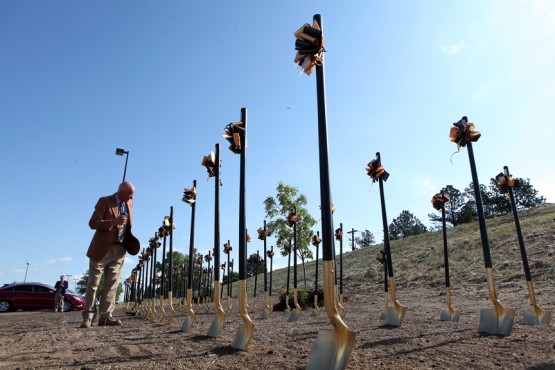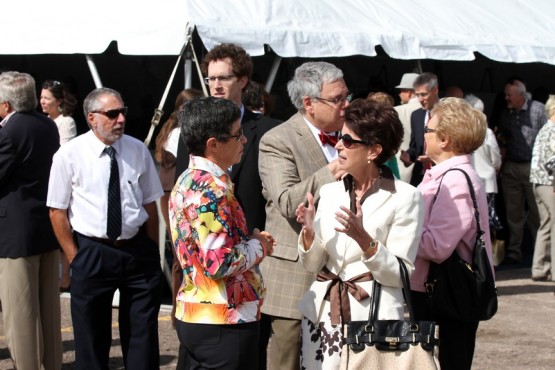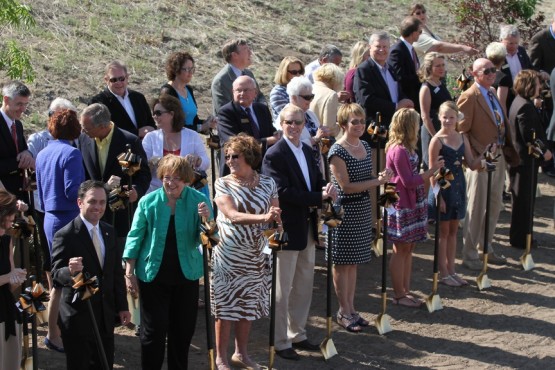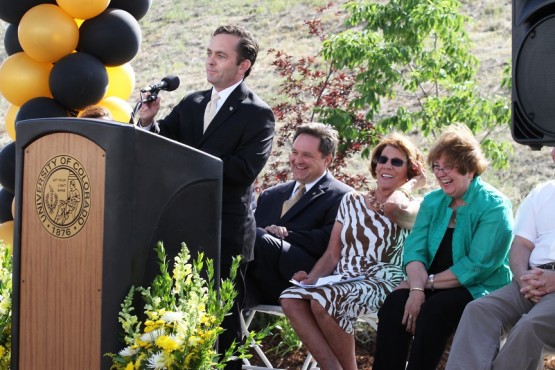 — Photos by Tom Kimmell