A late afternoon Nov. 11 announcement and celebration of a $4 million gift from the John E. and Margaret L. Lane Foundation and Margot Lane drew UCCS, CU and community dignitaries to the first floor of Dwire Hall.
The donation to UCCS and Peak Vista Community Health Centers will assist in the construction of the Lane Center for Academic Health Sciences on North Nevada Avenue.
Related articles:
Photos of the event are below.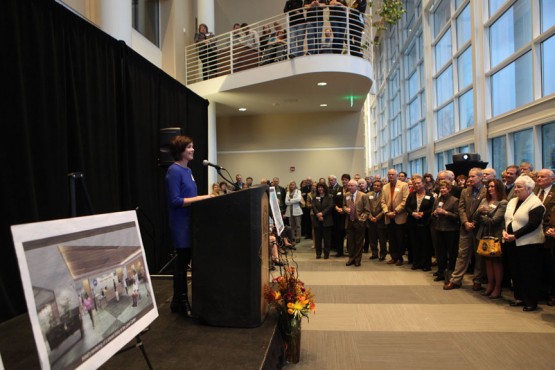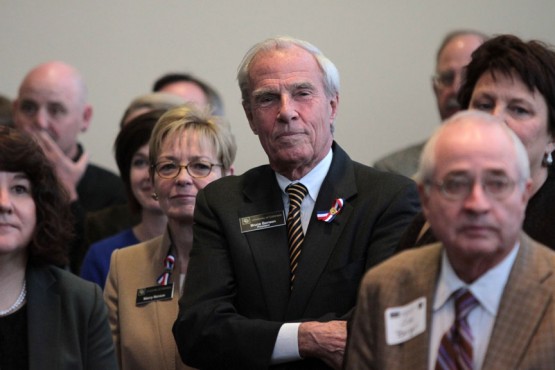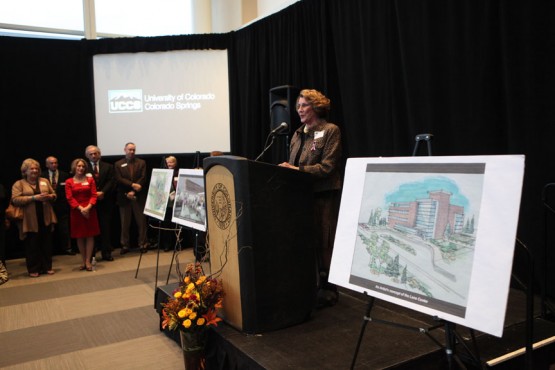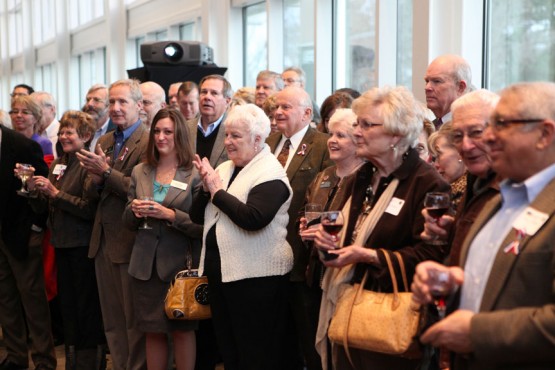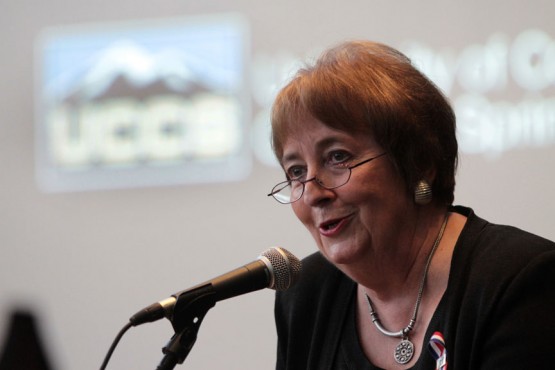 — Photos by Tom Kimmell
See a YouTube video produced by UCCS IT Media Services explaining where the building will be located:
http://www.youtube.com/watch?v=I_T44EruMxE