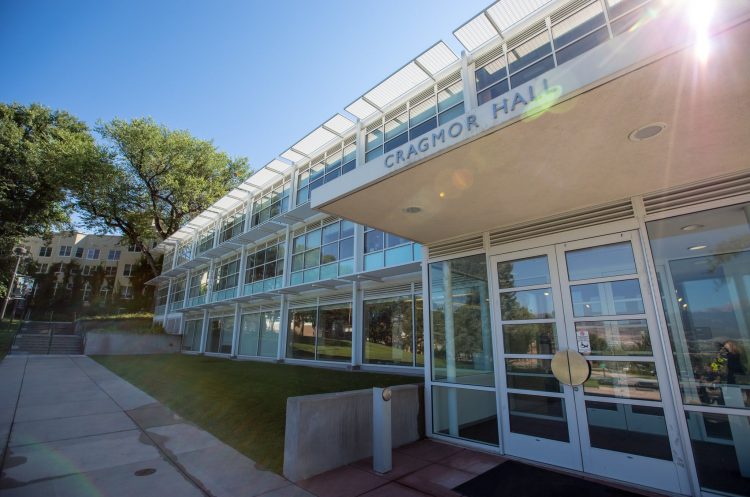 UCCS students impacted by the partial government shutdown, either current federal employees or students, can apply for assistance from the Office of Financial Aid or request to have late fees and service fees waived from Student Financial Services. Classes for the spring 2019 semester begin Jan. 22 with the first payments due Feb. 6.
"We know how hard our students work to study at UCCS, and how a disruption in their finances can sometimes be the difference between earning a degree or dropping out," said Chancellor Venkat Reddy. "We've offered these programs for several years and want to make sure those students impacted know their options as a new semester begins."
The short-term loans are up to $700 for enrolled students who don't have a current past due balance. They are issued by the university but must be repaid within the semester. Students can make the request for these loans by visiting the Official of Financial Aid.
Several scholarships are available for emergency situations through the Office of Financial Aid. Students will need to also submit the scholarship application within their myUCCS portal, but the supplemental form can be dropped off in Cragmor Hall 201 or emailed to [email protected].
Student Financial Services will also waive late fines and service fees for students with proof of federal government employment. Students and parents can contact the office at [email protected] or (719) 255-3391 to arrange accommodations during the period.
The partial federal government shutdown has not impacted federal government financial aid like Pell Grants or work study awards. Students should have received their financial aid awards Jan. 14 through their myUCCS portal.
The loans and scholarships are available for other financial emergencies, not only for those impacted by the partial government shutdown. For additional information on programs to assist during short-term financial emergencies, contact the Office of Financial Aid at (719) 255-3460 or (800) 990-UCCS.