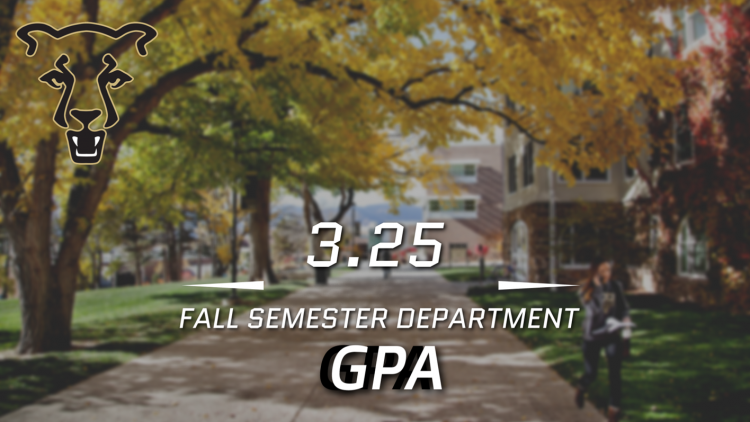 The UCCS athletic department finished the 2018 fall semester with a combined 3.25 grade point average, increasing its streak to 29 straight semesters the department has earned at least a 3.00 GPA. Forty student-athletes earned a perfect 4.0 semester GPA and 38 finished between 3.75 and 3.99, representing nearly 25 percent of all student-athletes at UCCS.
The women's basketball program recorded a department-best 3.69 GPA to lead all 16 teams. Men's golf earned the second highest team GPA (3.61), followed by women's cross country (3.59).
The fall semester was also one of the most successful postseasons for the Mountain Lions. Both cross country programs finished in the top 15 at the NCAA Division II Cross Country National Championships. The women's program finished No. 11 overall, while the men's team placed No. 12.
On the field, the women's soccer team made its second straight NCAA tournament appearance and advanced to the second round of the NCAA South Central Regional tournament.
Individual highlights for the Mountain Lions include several Academic All-American and All-American performances. Senior student-athlete Anna Gregg became the first Academic All-American from the women's soccer program after being named to the Google Cloud Academic All-America Division II Women's Soccer Team. Gregg also collected the United Soccer Coaches Division II Senior College Women's Scholar Player of the Year award, USC Scholar All-America First Team, USC All-America First Team and Division II Conference Commissioner's Association All-America First Team accolades. Teammate Aleesa Muir joined Gregg on the USC Scholar All-America Team (Second Team).
Also earning Google Cloud Academic All-America honors was men's soccer junior midfielder Alex VonHolle. He added to his postseason awards with a D2CCA Second Team All-America accolade.
Women's cross country student-athlete Kayla Wooten placed eighth overall at the NCAA Division II Cross Country National Championships, becoming the 13th women's cross country runner to earn All-America accolades.
The UCCS men's soccer team advanced to the semifinal round of the RMAC Tournament. The Mountain Lions volleyball team earned the No. 7 seed in the RMAC Tournament.
–by Sarah Meier, posted at GoMountainLions.com Dec. 27, 2018