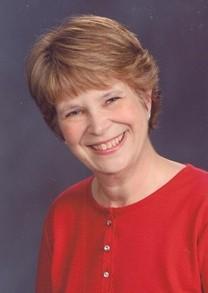 Visitation and memorial services are scheduled for Sherry Ekerholm, Manitou Springs, a former administrative assistant in the Department of Student Success. She died Sept. 1 following a long battle with cancer.
The visitation is scheduled for 1-4 p.m. Monday, Sept. 5, at Swan Law Funeral Home, 501 N. Cascade, Colorado Springs. A memorial service is scheduled for 2 p.m. Sept. 6 at First United Methodist Church, 420 N. Nevada Ave.
She served as an administrative assistant in the Student Success Center from 1990 to 2008. Survivors include her husband, Steve Ekerholm, former director of admissions, and their daughters, Kimberly Conrardy, Castle Rock, Katie Simmons, compensation specialist, Office of Human Resources, and Stefanie Gatti, Colorado Springs.
To see the obituary as prepared by the family or to leave online messages of support, visit http://obits.dignitymemorial.com/dignity-memorial/obituary.aspx?n=Sherry-Ekerholm&lc=2325&pid=153397331&mid=4799173&locale=en_US