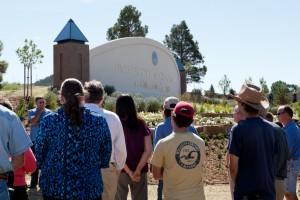 After more than a decade of planning, a sign at one of Colorado Springs' busiest intersections announces UCCS' presence. But at the July 20 dedication ceremony, participants declared it more than a sign.
Pam Shockley-Zalabak, chancellor, and Martin Wood, vice chancellor, University Advancement, welcomed sign project partners and guests from the city, business and campus communities to the project site at the northeast corner of Austin Bluffs Parkway and North Nevada Avenue. Charlie Graft, CEO, GH Phipps Construction, declared the 54-foot-by-13-foot concrete structure "Not a sign, but a monument," and the other speakers agreed.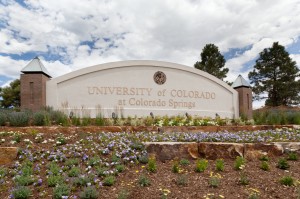 Brian Burnett, vice chancellor, Administration and Finance, said the sign is a great example of what happens with  a university/community partnership. He cited the university leaders' longtime desire for a sign, a wish that was routinely set aside for lack of funds. But the partnerships supporting the entire North Nevada Avenue project created growth and opportunities that subsequently made the sign possible, he said.
Shockley-Zalabak expressed her delight that the sign was no longer on the university's wish list, saying it makes the intersection a new gateway to university territory.  She acknowledged the partners that donated funding, labor, materials, and construction management services toward landscaping and solar-powered lights as well as the sign itself. She praised the extra hard work of the university landscaping crew, who replaced original plants taken from the site.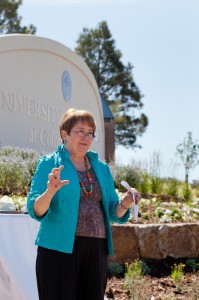 She said she envisions further development in the area that will also signify the university's presence to passersby. She said a great community and a great university can grow even greater when partnerships are formed. Productive relationships benefit everyone. She reaffirmed accomplishments that were only possible through collaboration, noting the new shops on north Nevada represent growth and commerce for the region. To UCCS, however, the 340 part-time jobs the shops provide for students are even more significant, she said.
Stephannie Finley, representing the Greater Colorado Springs Chamber of Commerce, said the monument makes a bold statement for great things that can only be accomplished through collaboration. She also praised the dedication ceremony, saying that taking time to celebrate success honors those who made the success possible.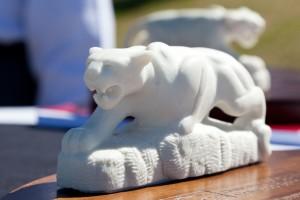 At the ceremony's conclusion, Shockley-Zalaback presented tokens of appreciation to the donor institution representatives. She gave mountain lion statuettes to Bill Johannson and his son Brian, representing C & C Sand, Jeff Green, representing El Paso County, and to Finley and Graft.
Shockley-Zalabak then called for all partners and participants, including the landscaping crew, to come together for commemorative pictures in front of the monument.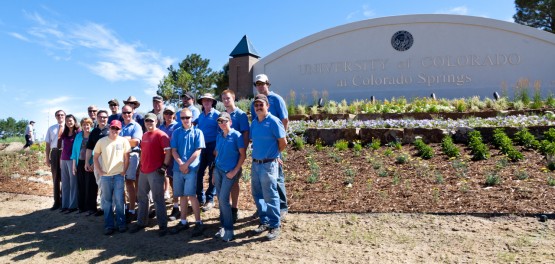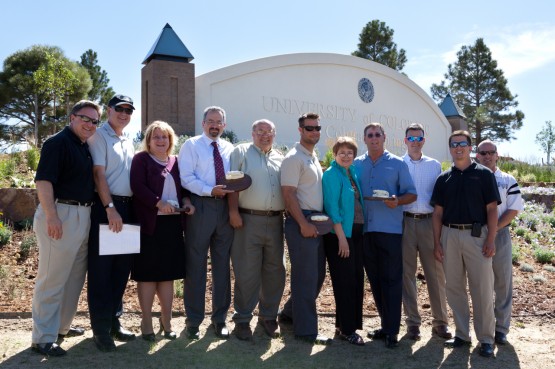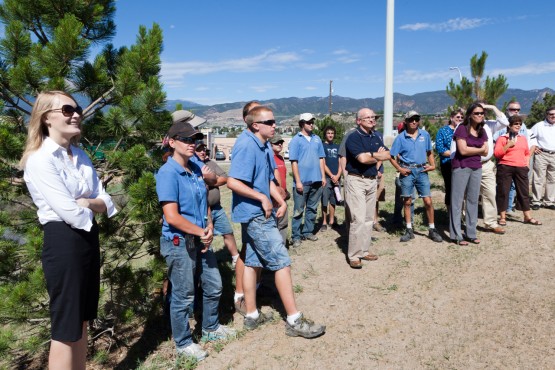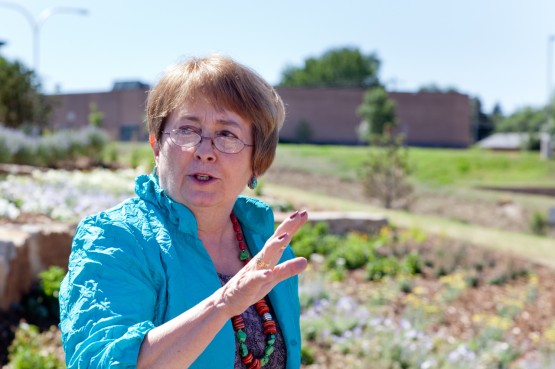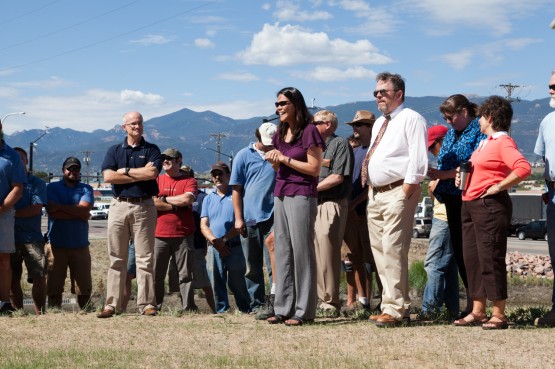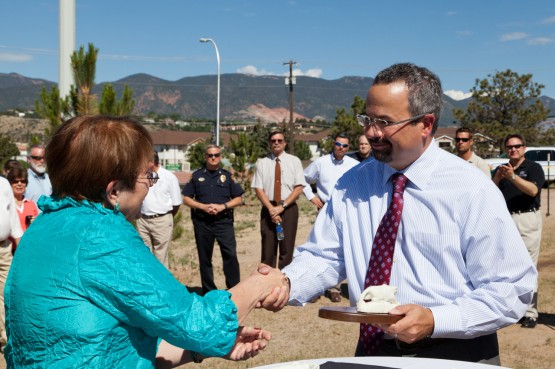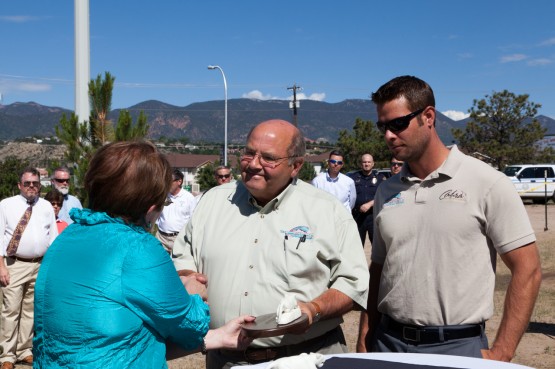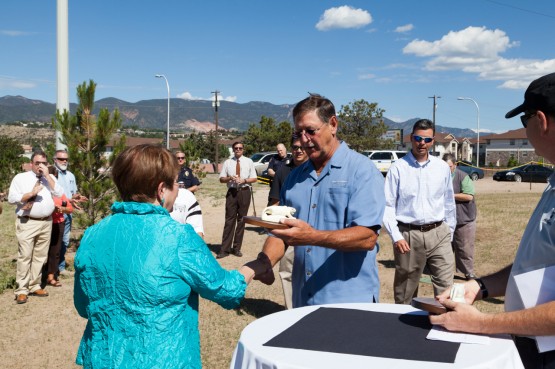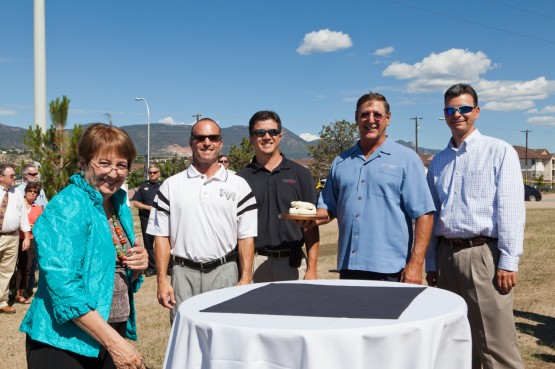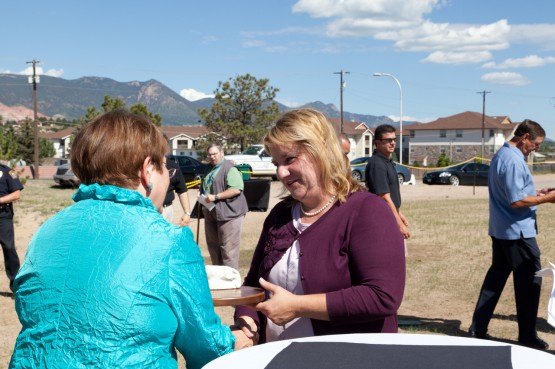 Photos by Jeff Foster, University Advancement